CR: http://sports.chosun.com+http://www.freezonenews.com
English Translation: SS501fighting.wordpress.com


Pls credit the sources and all translators/sites when reposting. Do not re-edit or hotlink the graphics.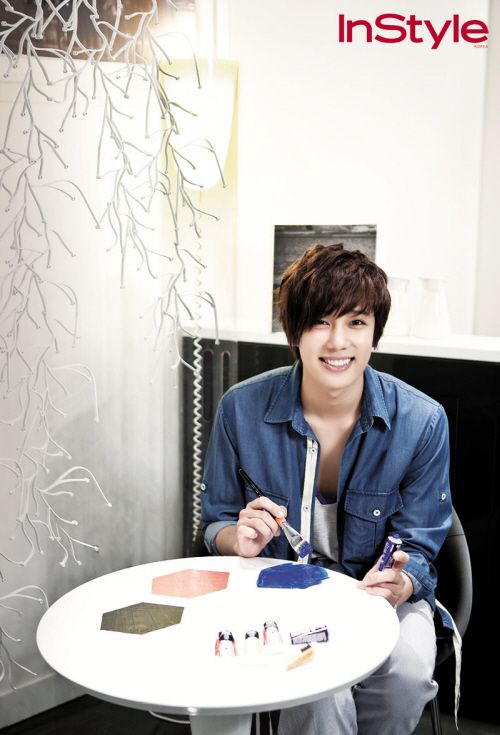 S501′s member Park Jung Min turns into a businessman, not a singer, fashion magazine
unveiled his "Royal Avenue" showroom.

During the three months and the interior designer, Park Jung Min and
magazine becomes one mind, Royal Avenue 'Showrooms' project was started.

Since last December, the number of visitors exponentially start running to roll into shopping malls and renewal to resolve expecting grow to the mall, is embedded as a tough business aspirations.

His 'Royal Avenue' affection ranging from interior design to direct labor to sell the finished goods is complete enough to sell for the extraordinary.

On May 1, the open party was in progress at the showroom with a large public.
spent with SS501 Kim Hyung Jun, Shim Eun Jin, Rainbow together at 'Royal Avenue' showroom open party to give out our congratulations.

The Black & White contrasting colors to match the beautiful interiors of compelling Park Jung Min's 'Royal Avenue' showroom and the opening scene can be seen in June
magazine.