Pls credit the sources and all translators/sites when reposting. Do not re-edit or hotlink the graphics.
UPDATE: I will keep updating this post with more photos from the news portals.
Some said that the boys' cried or were teary-eyed after their performance. Who wouldn't? Seeing the sea of green and the hearing the very loud chants of the TripleS, don't you think that it is pretty much understandable that they would get a bit emotional at this trying times?

Oh! And one non-TS tweeting away live updates at the concert have very good things to say about the boys' performance.
Photo credits as tagged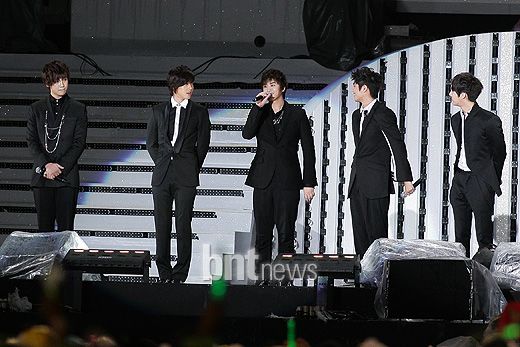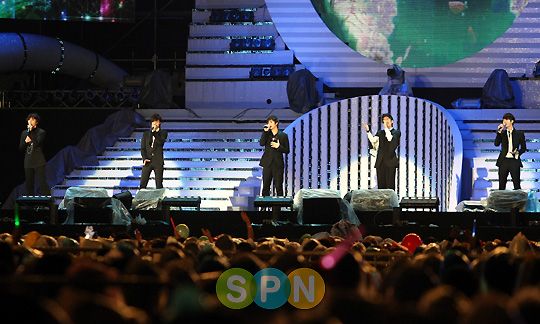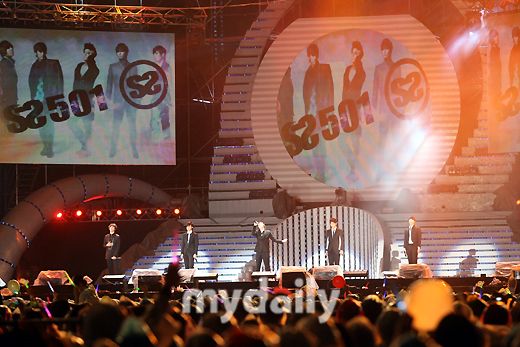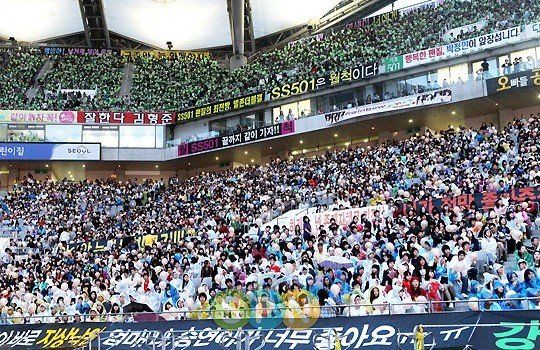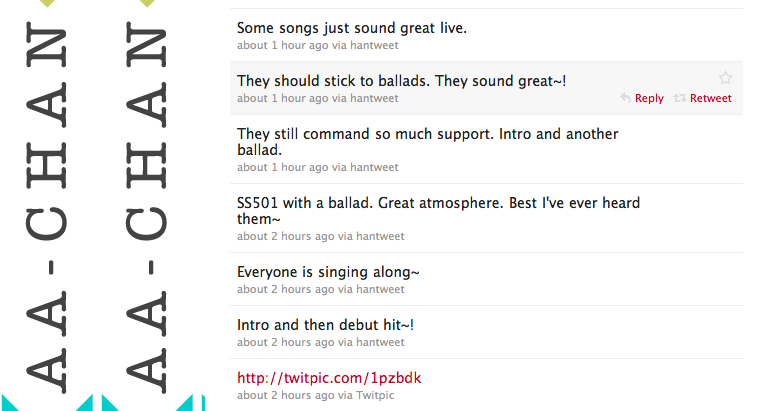 Credits to AA_CHAN and bossa747 from Twitter
Mianhe, I can't tell now who took which photo.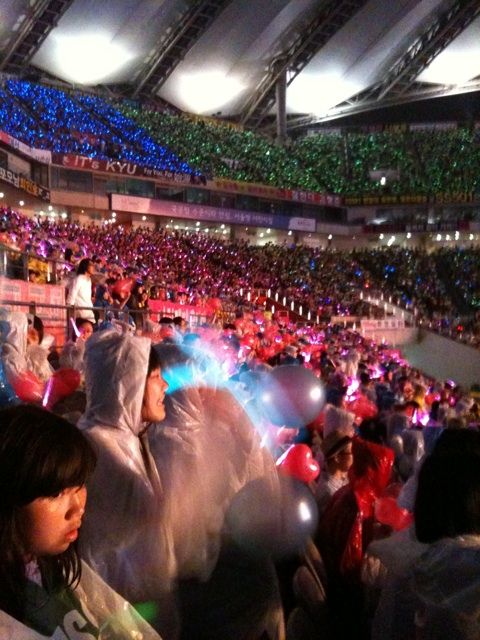 SS501 is sorry for not revealing their new title track at the 2010 dream concert!
Credits to mtstarnews + joongang + (English translation) Imuyachan@MarinaStory
Male group SS501 Leader Kim Hyunjoong due to his injury has made the group performed a ballad song instead dance song at the 2010 Dream Concert.
SS501 went on stage at 8:40 pm local time on May 22,2010 and sang "Haruman" and their new song 'Let Me Be The One.
Shortly after the performance, SS501 Kim Kyujong says," We planned to sing our new title song yet due to unavoidable circumstances it's being delayed. I'm sorry. Yet, starting June 4th, we will give full activities so please show your support," they said.
SS501 originally scheduled to sing their new title track taken from their new mini album released this coming May 27th,2010 yet due to the recent car accident that makes leader Kim Hyunjoong got into ribs injuries has made a change of plan instead they sing their new ballad song.