Pls credit the sources and all translators/sites when reposting. Do not re-edit or hotlink the graphics.
I really don't go to Facebook as often and I only started checking it again when Jung Min opened his official page. And now this sad tweet from Jung Min that it has gone missing.
Credits to JungMin@Twitter + translations as tagged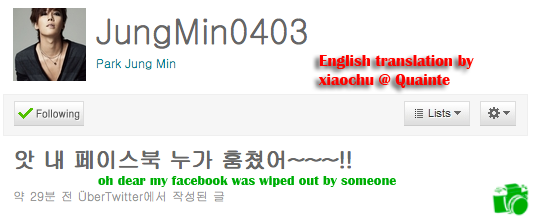 Oh well, here's the last update from that Facebook account I guess. Good thing that some fans have time to scroll down all the comments in Facebook. Jung Min got time to reply to the comments.
Credits to (English translation) mUn_kUn @ soompi + samantha@parkjungminforever + rainaftershine.wordpress.com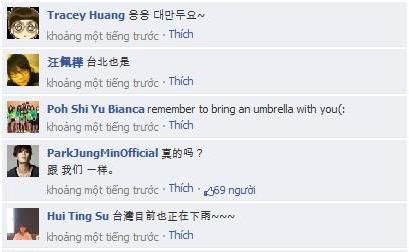 JM: South Korea is raining
Triple S: Here is raining too.
JM: Really? same as us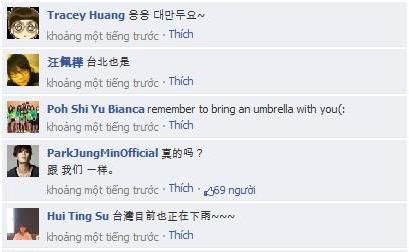 TS: Jungmin should study english
JM: I am studying english. Hehe. How are you today?