Pls credit the sources and all translators/sites when reposting. Do not re-edit or hotlink the graphics.
Mnet Japan tweeted about this even this morning. Japanese TripleS are going to be very busy in the next few months with the individual activities of SS501 members.
Credits to http://songsh.jp/fanme/ + (English translation) ss501ufo.blogspot.com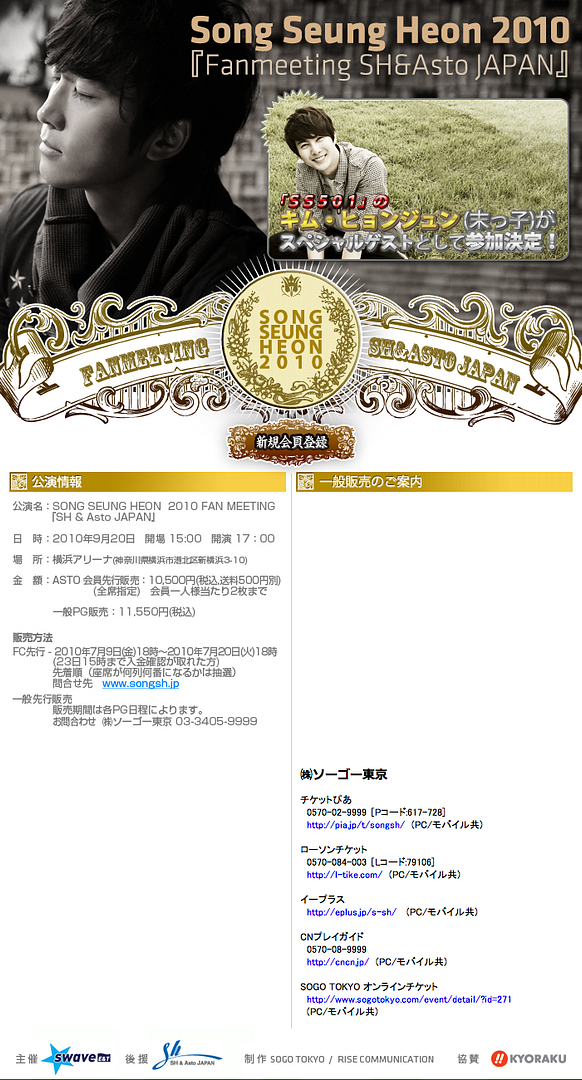 Performance Name:
Song Seung Heon 2010 Fan Meeting [SH & Asto Japan]
SS501 Maknae Kim HyungJun has decided to participate!
Date: 2010.09.20
Open for entrance: 15:00
Start performance: 17:00
Location: Yokohama Arena (3-10 Shin-Yokohama, Kanagawa)
ASTO Member Pre-sales: 10500yen (incl tax, not incl 500yen delivery fee) (can select seat) Limited to 2 tickets per member
Normal Sales: 11,550yen (incl tax)