Pls credit the sources and all translators/sites when reposting. Do not re-edit or hotlink the graphics.
Credits to leeuh@newsen.com + SS601 + (English Translation) xiaochu @ Quainte501.com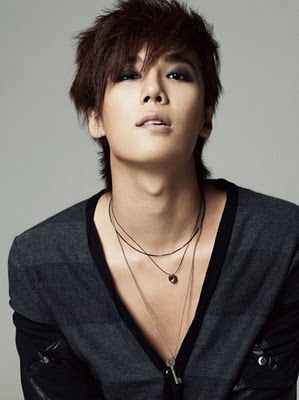 Troubled by fake facebook account, SS501 member Park JungMin opened his official facebook and twitter account.
Ending his activities recently, moving to a new agency and counting down to his comeback, SS501 Park JungMin heard about complaints by fans about a few accounts of impersonation of him in facebook.
Agency said on 8-Sep "It seems like someone made use of unofficial route and cause damage to fans. We are in the midst of preparing the official homepage for fans all over the world, it seems like we need to take measures, so we opened an official facebook and twitter account."
Right after the opening of their official facebook account, the visitor count break through 10,000. Prior to the opening of the official homepage, they will announce his activities schedules and recent updates through facebook.
Official facebook account is OfficialParkJungMin and twitter account is JungMIn0403.