Pls credit the sources and all translators/sites when reposting. Do not re-edit or hotlink the graphics.
Credits to enter-tm.com + (English translation) ss501ufo.blogspot.com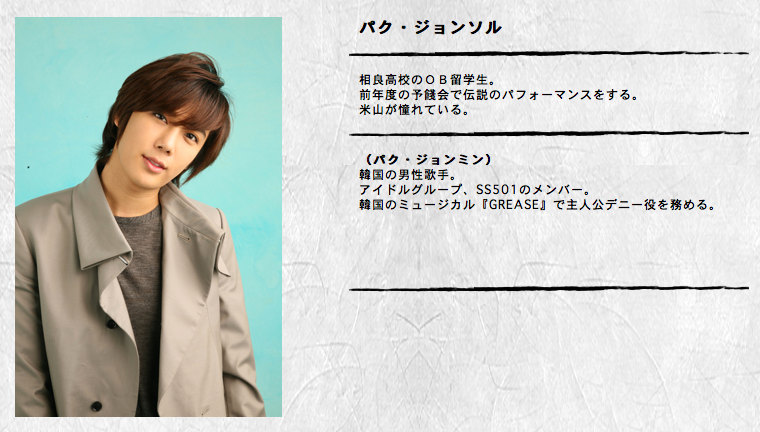 Character Introduction
Sagara High School S5
Park JungSol
Sagara High School Senior, Oversea student (Graduated).
Show his legendary calligraphy skill in previous year's farewell.
Is someone which Yoneyama admired.
Acted by:
Park Jung Min
Korean Male Singer
Idol Group SS501 member
Had acted in Korean musical 'Grease' in the role of Denny