Pls credit the sources and all translators/sites when reposting. Do not re-edit or hotlink the graphics.
Credits to DSP Japan + (English translation) miyo@lovekimhyunjoong.com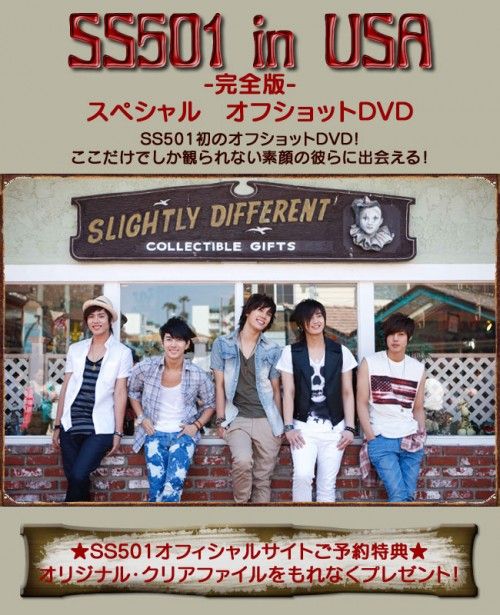 SS501 in USA -Full Version- Special OffShot DVD』Sales & Ordering Starts
SS501 First Offshot DVD
Only here can you see the boys true self
SS501 first offshot collection!
Photographing for CD Jacket at Las Vegas, LA, San Francisco,
Also following closely of them at the Korean Music Festival.
Interview of each members, scenes of them shopping,
Only here that you will be able to see the true self of SS501, all these private footage will be unveiled!
6th March 2010 On sales
Inclusive of delivery charge : 5,500yen (tax included)
Around 100mins and above
Sound : Original in Korean Dolby Digital・Stereo
Subtitles : Japanese
※Please be aware that due to editing, recorded time and contents might change.
The Official Site will also be accepting order for this DVD!
Gift for ordering at SS501 Official Site,
Original Clear File as present!