Pls credit the sources and all translators/sites when reposting. Do not re-edit or hotlink the graphics.
Me wants the DVD with English subs. Didn't know that Japan is Japen in Taiwan kekeke. I think it's just a typo...
Credits to http://kuangnan4649.pixnet.net/ + ss501fighting.wordpress.com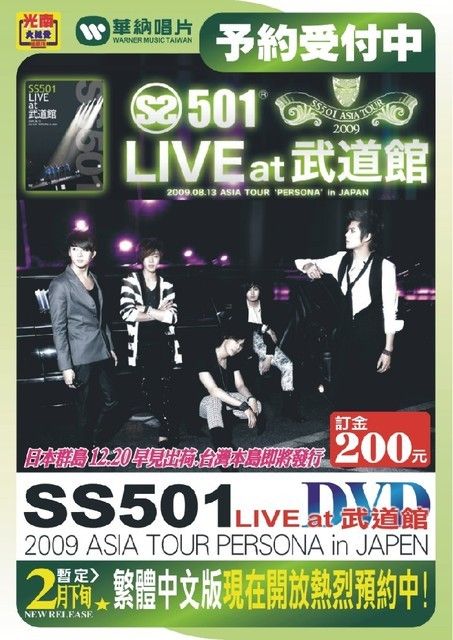 SS501 1st Persona Asia Tour in Japan "Live at 武道館"DVD ~ Taiwan Edition is going to be released by Warner Music Taiwan.
The released date will soon be determined.
It will be around the the second half of February.
Content will be the same as Japanese version except that the subtitles will be in Traditional Chinese.