Pls credit the sources and all translators/sites when reposting. Do not re-edit or hotlink the graphics.
Credits to sypova@newsen.com + (English Translation) xiaochu @ Quainte501.com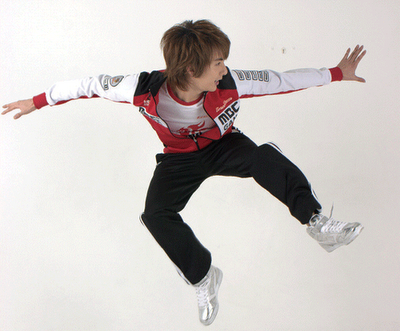 Idol group SS501's Kim HyungJoon threw away his mic and held a mouse instead.
MBC Game has a newly planned program for the new year 2010, 'SS501 HyungJoon, To Be a Pro-Gamer' which premiers at end of January.
This program, as Kim HyungJoon said, is "a new step into a new field", a real variety program that shows the preparation and hard work to become a professional gamer, and the competition with gamers from MBC Game HERO. In this program, Kim HyungJoon will be challenging to become a gamer.
Kim HyungJoon started his first filming last week at Yeoido MBC Game Studio and completed his game test. After which, he will be under the guidance of director Ha TaeKi of MBC Game HERO, learning all there is of a professional gamer, it is said that director Ha TaeKi had Kim HyungJoon undertake a stringent test at a practice room.
In the first filming, Kim HyungJoon had an exciting battle with former pro-gamer, currently a commentator, Han SeungYeop. Lee SeungWon, Lim SungChoon, Yoo ByungJoon and professional gamer Seo KyungJong, attended to this event and observed carefully over Kim HyungJoon's play and analyzed his weaknesses, and giving straight to point solutions.
Kim HyungJoon expressed "Besides being known as SS501's magnae, I want to earn another nickname for myself now. It is more than a simple interest, I will treat it seriously as a profession. I will work hard on it."
Broadcast is 27-Jan at 4pm.