Pls credit the sources and all translators/sites when reposting. Do not re-edit or hotlink the graphics.
Before you start thinking of a scrumptious dinner, this isn't really mainly for food. In this place, for the cost of 2,000 won you can get a foot pedicure for 15 minutes. The pedicure consists of a whole bunch of small fishes eating the dead skin off you feet. And the catch is that you have to buy a cup of coffee, which has the same price as in Starbucks, and you get to eat all the freshly baked bread as much as you want. I've never been there, I got all the info from Travel Blog.
Well, Jung Min went to this cafe at GangNam in Seoul and left a message.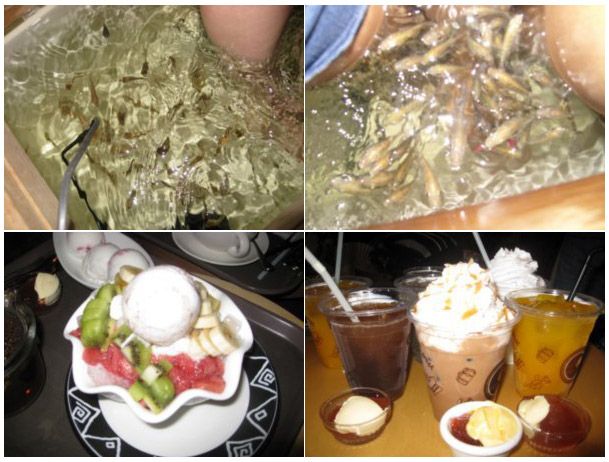 Credits to 달려라규 @ss601.com + (English Translation) ss501-greenpeas.blogspot.com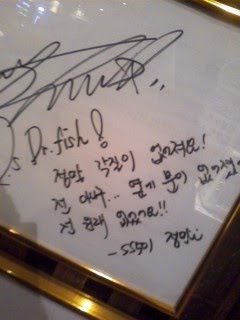 닥터피쉬!
정말 각질이 없어져요!
전 아니구... 옆에 분이 없어졌어요
전 원래 없었어요!!
- SS501 정민
Dr. Fish!
Really no keratin yo!
Not me... it's the person beside me that has no more keratin.
I don't have keratin originally (in the first place) !!
- SS501 Jung Min