Pls credit the sources and all translators/sites when reposting. Do not re-edit or hotlink the graphics.
Credits to Newsen + (Chinese translation) cHiri-TW @ TripleS.TW 台湾SS501后援会 + (English translation) happiebb @ LOVEKIMHYUNJOONG.com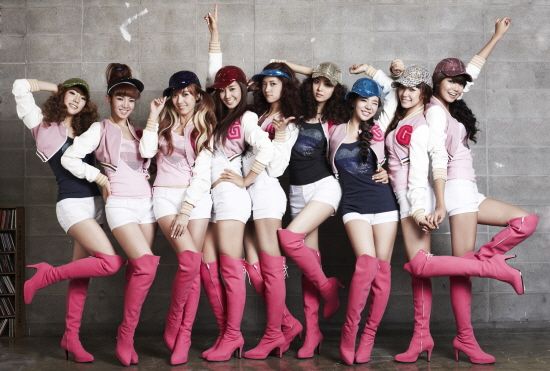 SNSD & SS501 Will Hold Concerts on the Same Days,
A Case of Healthy Competition
SNSD and SS501 will be holding their encore concerts on 27th and 28th February at the Seoul Olympic Park fencing stadium and the gymnasium respectively.
Since their debut in December 2008, SNSD has swept some six daesungs (major awards) at the various music awards such as the Golden Disk award, YEPP award and others. Other than to thank their fans' support for their previous concert, the encore performance this time around is also at the overwhelming requests of their fans to hold another concert. This show will be the encore show for SNSD's first Asia Tour, INTO THE NEW WORLD. In addition to anticipating their outstanding singing and live performance, the fans are also awaiting eagerly for them to perform the songs that have just been recently released.
SS501 will also be holding their Asia Tour encore performance at the nearby gymnasium at the same time. Their (Asia) tour started with Seoul in August last year, and up till now, they had already held concerts in Tokyo (Japan), Shanghai (China), Taiwan, Hong Kong and others. The encore stage is expected to strengthen and showcase their masculinity.
Kim Hyun Joong's solo segment in the Seoul concert last year whereby he tore off his black singlet during a sexy dance routine won him the endearing term jjitjoong (찢중)*
The top idol groups' encore concerts are set to capture the ahjussis' and agasshis' hearts;
The two groups are now working and sweating hard for their concerts despite their busy schedule.