CR: on pic + SS601 English Translation: xiaochu @ Quainte501.com + ss501fighting.wordpress
Pls credit the sources and all translators/sites when reposting. Do not re-edit or hotlink the graphics.


Jessica's Thanks To :

(3rd line) HyunJoong oppa, YeoNi Unni, JuHyun Unni, Jji Unni, JjungYoung Unni, everyone knew even if I don't say right?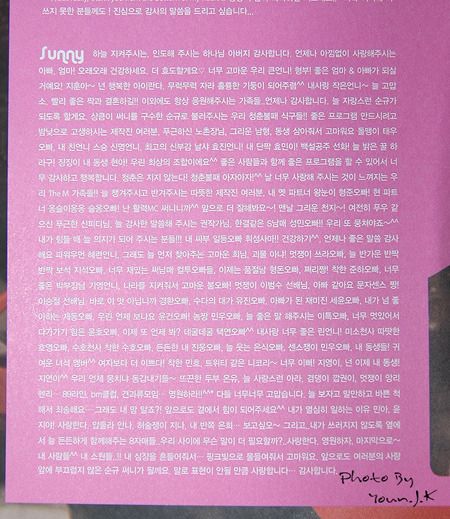 (10th line, Thanking THE M staffs…) My ex-partner big-eyes HyungJoon oppa!