Credits to Newsen + elliefilet@allkpop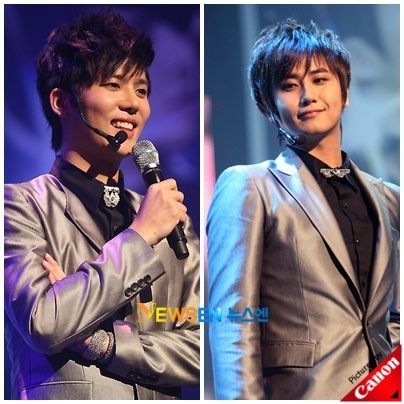 SS501 members Heo Yeong Saeng and Kim Kyu Jong will soon be "eating off the same plate" as Lee Hyori, as it was just revealed that they have officially decided to join her new label B2M Entertainment.
The company stated, "We've decided that we'll be finishing up the contracts for Heo Yeong Saeng and Kim Kyu Jong this week."
The two SS501 idols are said to still be on good terms with the CEO of their former management company, DSP Entertainment. In addition to pursuing their music careers, they plan to add acting on their resumes in the future.
Despite the members being split up amongst different agencies, they have all asserted that SS501 will still remain as a group.
- Posted using BlogPress from Yen's iPhone