Saw some news that Jun Min actually collapsed from exhaustion yesterday (12/Oct). Like I have said in my post last night, just looking at their schedules it already made me feel so exhausted. Solo activity is totally a different matter and the three boys (Hyun Joong, Hyung Jun and Jung Min) are working doubly hard. Having group activities is different, I guess, 'cause the burden is equally divided and having somebody to joke around with relieves stress a bit.

SS501 together is stronger than when they are doing individual activities; it's not just their body but their soul and spirit.
Credits to 10.asiae.co.kr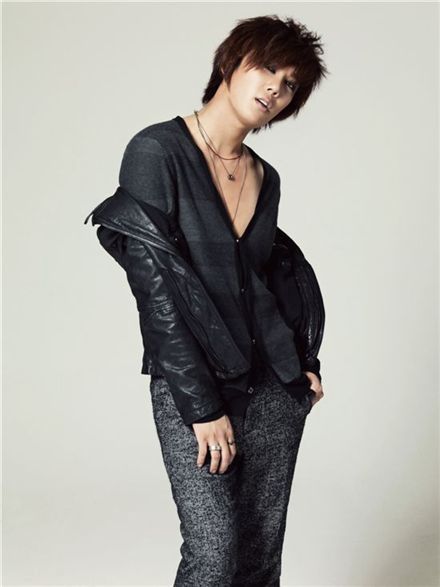 SS501 member Park Jung-min will be release his first solo mini-album next month.
A press release from his agency CNR Media announced that the singer will kick off his official solo singing career with the release of his mini-album on November 25 which will be followed by a fanmeeting in the country two days later.
An official from CNR explained, "Park recently finished filling out the paperwork necessary in beginning his activities in Korea and other countries in Asia. He is anxious to meet his fans and through this new album he hopes to repay fans for their support."
Park made his debut as one of the members of the popular boy band SS501 in 2005. Outside of his group activities, he appeared in various television shows as well as starring in the musical "Grease."
He is currently working with famed producer Shinsa Dong Tiger and recording the song in Japanese and Chinese, while the album will go on sale in the Asian region in December.
Reporter : Lucia Hong luciahong@
Editor : Jessica Kim jesskim@
<ⓒ10Asia All rights reserved>
- Posted using BlogPress from Yen's iPhone