Pls credit the sources and all translators/sites when reposting. Do not re-edit or hotlink the graphics.
Credits to (English translation) ode@ss501ode.blogspot.com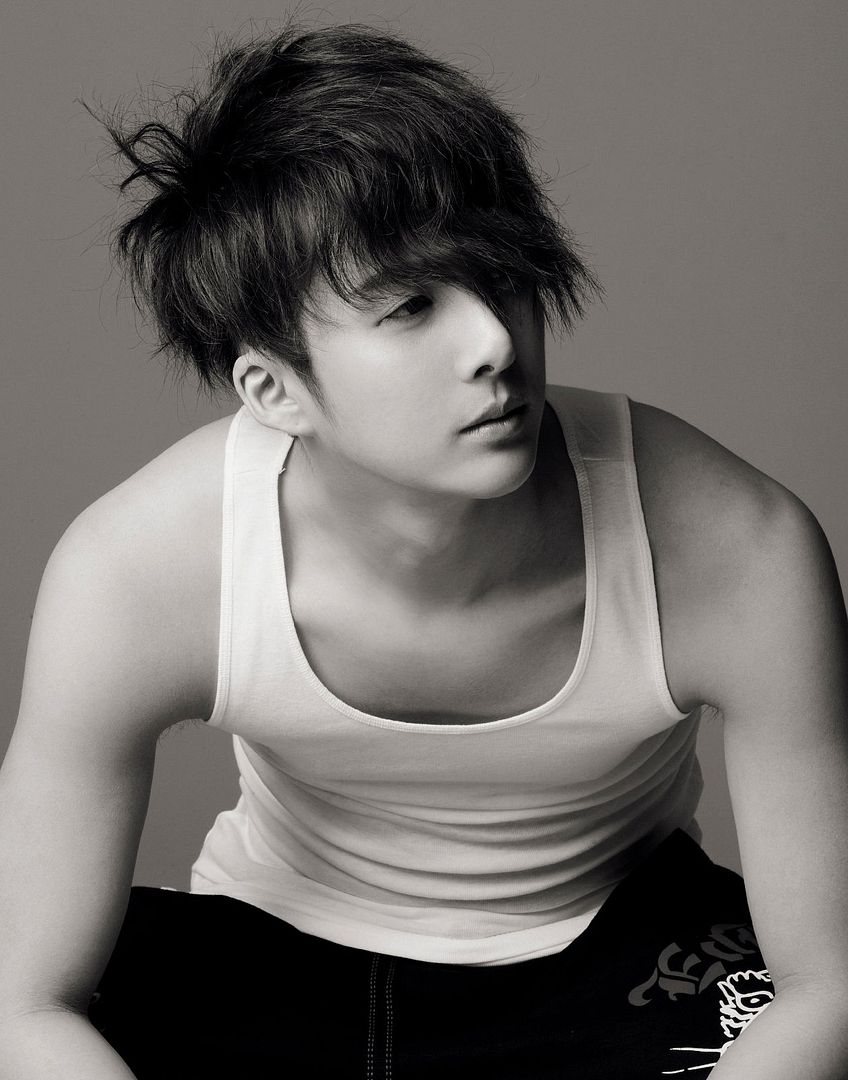 Credits to www.cbs.co.kr
SS501 Kim Hyung Jun is set to combine hands with Kang Ji Hwan and Jo Sung Mo as he signs on a full-time contract with S-Plus Entertainment.
On the 27th according to SPlus Entertainment, "We will venture Kim Hyung Jun into the various entertainment fields as a singer and actor, he will strive to exceed Asia and become a world entertainer, and we will support him with no single qualms about that".
SPlus personnel said, "We are in midst of discussing about his overall activities scheduling in Japan and Asia, we had also finished talks about his full-time contract with us, we discussed all of these together".
In addition, "Though Kim Hyung Jun signed up a full time contract with us, 'SS501' will not be disbanding", "He personally wants to maintain SS501 activities, and because we respect his decision, we will support positively and enthusiastically when SS501 does their domestic or overseas promotions in future".
Credits to sportsworldi.segye.com
2nd paragraph
Management agency SPlus Entertainment mentioned, "Kim Hyung Jun has signed on to our company which consists of actor Kang Ji-hwan and singer Jo Sung Mo" on 27th August. SPlus Entertainment is an entertainment company that deals with Hanryu stars' asia and Japan career activities.
A personnel revealed, "Just like what some media presses has revealed last week, we will be in charge of Kim Hyung Jun ssi's Japan and Asia activities, and we are also in discussion of setting up a personal Japanese homepage for him, just naturally, we managed to complete our talks of his full time contract with us like that". In addition, "Though he has signed on to our agency, SS501 will not have disbandment".
In fact, in this time's full time contract's legal terms agreement, Kim Hyung Jun has requested for a 'Maintanence of SS501 activities' condition. SPlus Entertainment respects Kim Hyung Jun's decision fully 100%, despite each member moving into different agencies, in future when all of them will conduct group activities domestically or overseas, SPlus Entertainment will be rendering their full support.
Credits to sports.chosun.com
4th paragraph
talking about his entry left at homepage
Also, at his last paragraph, he wrote "We will all work harder, so please keep anticipating. Forever SS501, Triple S", which delivered his unchanged love for SS501 members and fans.
According to SPlus Entertainment Agency in response to SS501 disbandment, "The highest priority condition that Kim Hyung Jun has opened is to maintain SS501 activities. We respect our artistes' decisions 100% fully, so despite other members moving to each different agencies, we promise to support SS501 fully when they do domestic or overseas activities in future".