Pls credit the sources and all translators/sites when reposting. Do not re-edit or hotlink the graphics.
Our boys look so dashing in their tux and seemed like pros walking on the red carpet under the umbrella to shield them from the rain. This group really do summon the rain wherever they go, huh? I wonder what these two were talking about while walking and pausing for the media.
Credits to http://ent.163.com
Click on the images to enlarge.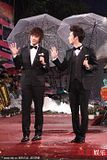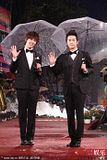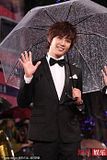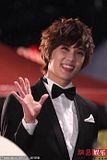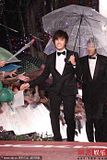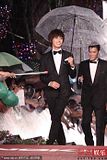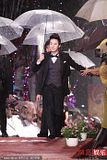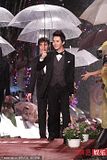 "Hyung, see that puddle of water!" or was it "I think we need to stop there."