CR: http://wizard2.sbs.co.kr/ + English Translation: SS501fighting.wordpress.com
Pls credit the sources and all translators/sites when reposting. Do not hotlink the graphics.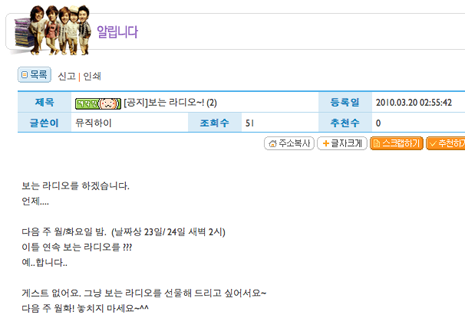 English Translation:
[Notice] Visual radio! (2)
Visual radio
When…
Next week, Mon / Tuesday night. (Date: 23, 24 days 2:00 a.m.)
Seeing for two consecutive days on the radio??
Yes .. is ..
Do not have guests… I wanted to see him presented to the radio -
Mon Tues next week! Do not miss ~ ^ ^