Pls credit the sources and all translators/sites when reposting. Do not re-edit or hotlink the graphics.
Wow! It's open! And boy! it does look good. I love the products. I wanna buy some! But I can't understand a thing! Somebody help! Okay... calm down I've been writing everything in exclamation points.
Gotta go, I still have to look around.
Credits to www.royalave.com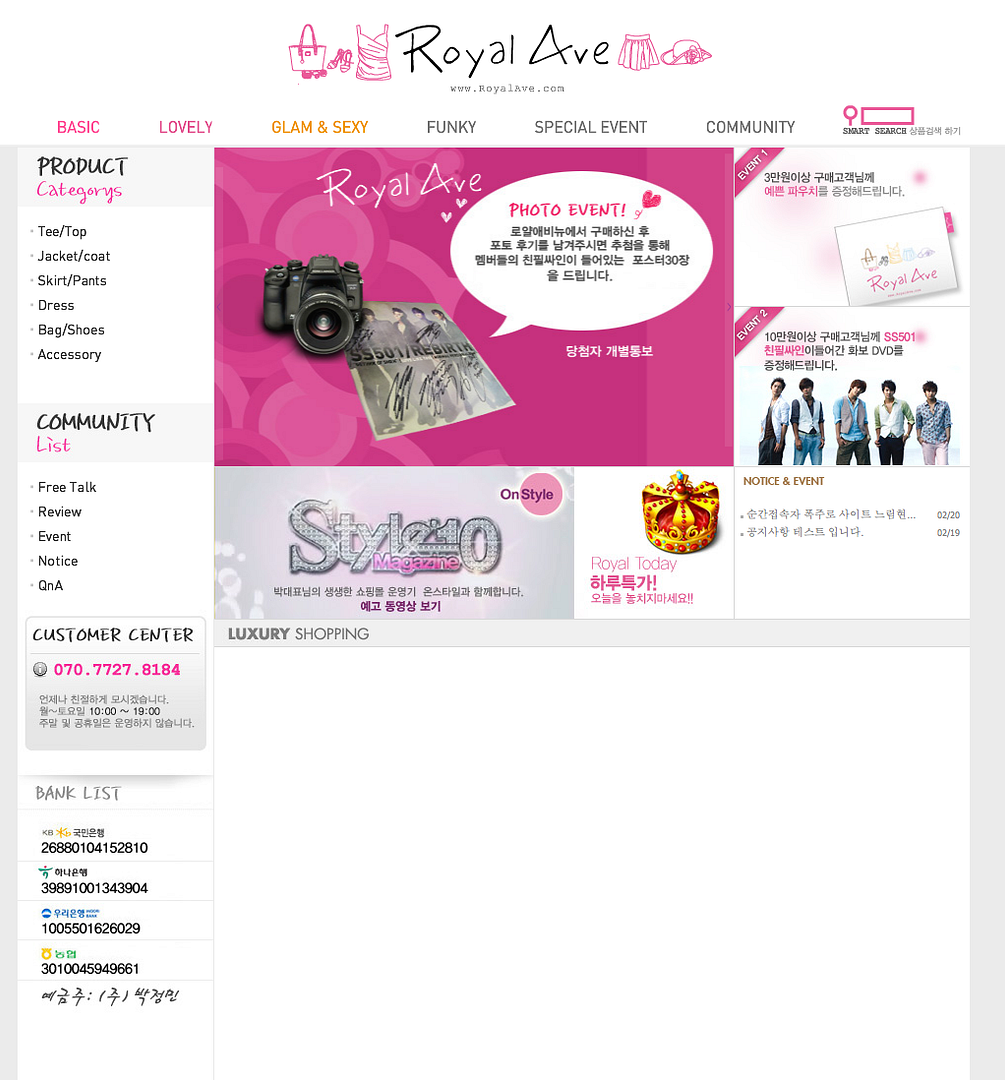 Got this info from ss501ode.blogspot.com...
1.)if you shop more than 100,000 won you would be given the personally autographed "5 Men 5 Years" DVD

2.) Jungmin does the shipping himself okay. You just have to transfer the money into his designated bank account will do

3.) They have international shipping.