Pls credit the sources and all translators/sites when reposting. Do not re-edit or hotlink the graphics.
Credits to http://sports.khan.co.kr/news + (Chinese translation) xinhm@ HyunJoongChina.com + (English translation) SS501UFO.blogspot.com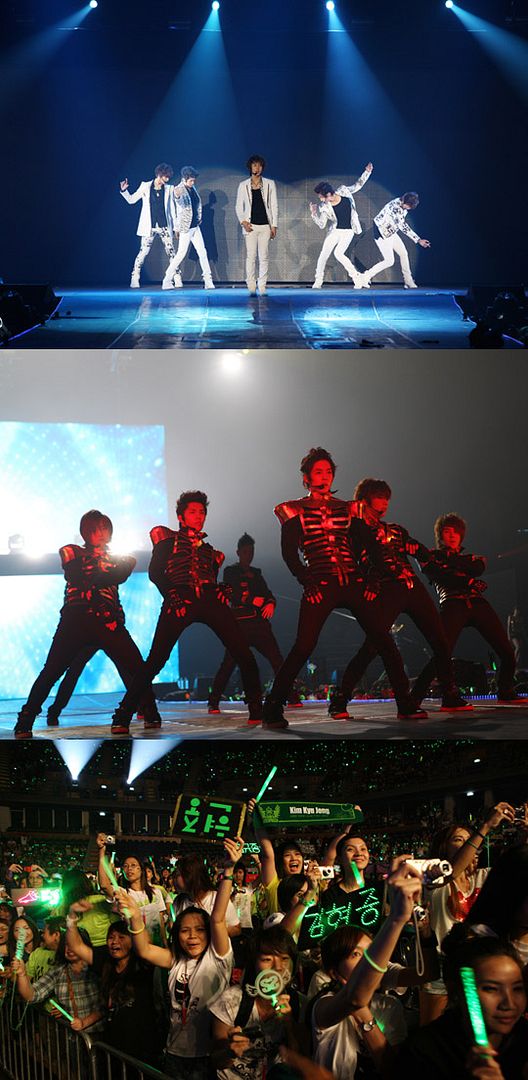 Popular Group SS501 successfully completed their Thailand Concert on 13th. The grand Asia Tour concert has finally came to an end. After last year August's Seoul Concert, SS501 has been to Japan, Taiwan, China Shanghai, Hong Kong, Thailand these 6 places. Although this was their 1st Asia Tour Concert, most of the places they went, the tickets were sold out, gaining great support from their fans.
This time for the Thailand Concert, there were 12,000 fans filling up the concert hall, watching the concert. Group member Park Jung Min sang a popular song by one of the local singer, gaining cheers from his fans. Led by drama 'Boys over Flower''s Kim Hyun Joong, the group members has joined the rank as Asia Star via this Asia Tour.
A related personal mentioned: "Through this Asia Tour Concert, it has once again confirmed SS501 status in Asia.", "Even the local organizer were surprised of their popularity over there (Thailand)".
After successfully completed their 1st Asia Tour Concert, SS501 has scheduled to hold their Encore Asia Tour Concert on 27 and 28 February in Seoul Olympic Park Gymnastics Gymnasium to commemorate their Asia Tour and also meet with their domestic fans.