Credits to media.daum.net + (English translation) ss501ode.blogspot.com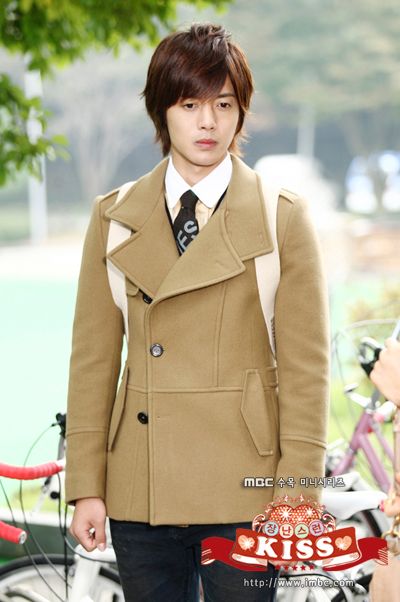 "I think I'm going to miss those 3 months as Baek Seung-jo".
Singer and actor Kim Hyun-joong expresses his grief to the ending of MBC drama [Playful Kiss] to which he stars across as the male protagonist for the first time.
On the 21st, Kim Hyun-joong expressed through his agency Keyeast that he is "very grateful to the seniors whom he respect, as well as Hani (Jung Somin), Jungu (Lee Taesung), Haera (Lee Si-young) etc, all of the Playful Kiss family members", "Once again, I've gained yet another precious experience".
Kim Hyunjoong has been displaying the other side of him to the audiences with his genius role as Baek Seung-jo in [Playful Kiss] that began its first broadcast on September 1.
Kim Hyunjoong says, "Will be taking a temporary rest for the moment and then prepare for the next activity", "In order to repay my fans' love from which I received from this drama, I will return with a more developed profile in the area of singing, acting etc. Do just keep anticipating", as he pleads.
On the other hand, Kim Hyunjoong will be pouring his gratitude on the 21st October to his beloved fans who have shown him much support all this long, where they stay together to catch the finale of this drama. After which, he will dwelve into shooting for [Playful Kiss Special Youtube Edition], along with other previously delayed work such as pictorial shoots, CF shooting etc.