Credits to newsen.co.kr + (English translation) ss501ode.blogspot.com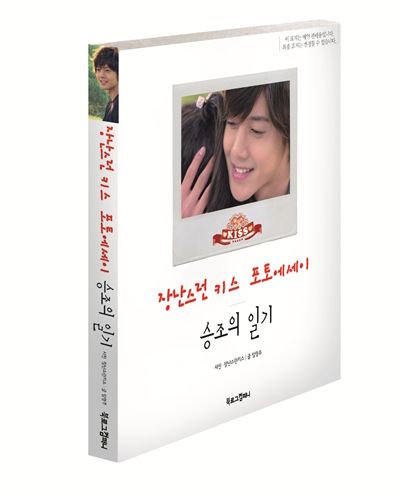 SS501 Kim Hyun-joong's solid video captures and still photographs will be revealed in the [Playful Kiss Photo Essay - Seung-jo's Diary] as it strikes on with the drama's soon-to-come finale, and is expected to stir the hearts of asia fans once more.
This book will be published serially through MBC Wed-Thurs drama [Playful Kiss] homepage, and will be taking the form like "Seung-jo's Diary" -that has already been garnering popularity- with its content expected to be translated into Korean (of course), Japanese, Chinese, Thai, Taiyu (Taiwan language), English etc. It will re-organize the famous scenes from the drama with approximately 1,000 photograph cuts and above, and is expected to flaunt the fun and more intensified reading pleasure.
In addition, in this photo essay book, it will not just consist of footage from the 16 episodes broadcasted through MBC all this while, but will also include still cuts from the upcoming Youtube-Special-Edition that will be broadcasted in early November.
This [Playful Kiss Photo Essay - Seung-jo's Diary] that will illustrate its story in a single pictorial book will be published under "Book Log Company" that has released the photo comics of dramas like "You're Beautiful" (미남이시네요) and script book of drama cum novel "The Most Beautiful Departure in the World" by writer No Hee-kyung.
This book will be making its release on November 29. Beginning from October 20 onwards, you may make pre-orders through online store YES 24 (www.yes24.com). For those that will make pre-orders will be given a very luxurious Kim Hyun-joong (Baek Seung-jo) Tumbler in first-come-first-serve order.