Credits to kimhyungjun.jp + (English translation) Only Jun (kimhyungjun.net)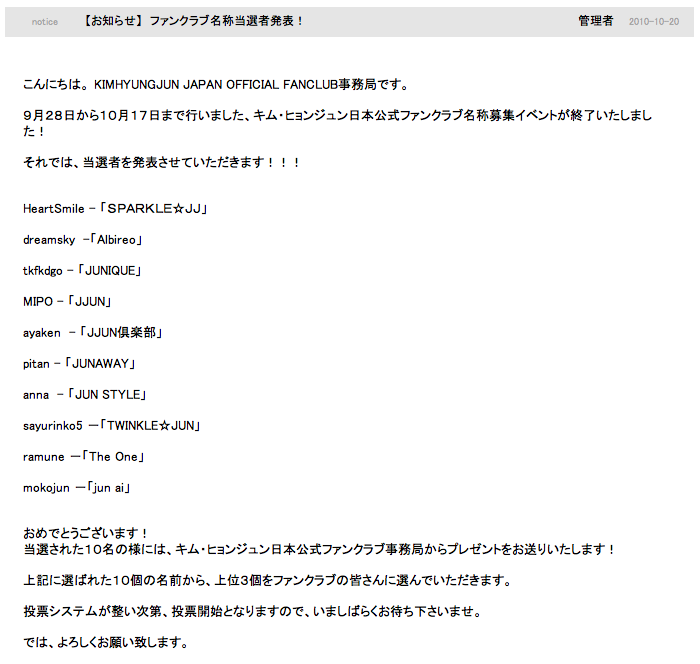 Hello. This is Kim Hyung Jun JAPAN OFFICIAL FANCLUB's administrator
We have ended the activity for the collection of Kim Hyung Jun Japan Official Fanclub's names suggestion that was held between 28 September and 17 October!
Therefore, the elected winners would be announced now!!!
HeartSmile – 「SPARKLE☆JJ」
dreamsky -「Albireo」
tkfkdgo – 「JUNIQUE」
MIPO – 「JJUN」
ayaken - 「JJUN倶楽部」
pitan – 「JUNAWAY」
anna - 「JUN STYLE」
sayurinko5 -「TWINKLE☆JUN」
ramune -「The One」
mokojun -「jun ai」
Congratulations!
For these 10 elected winners, Kim Hyung Jun Japan Official Fanclub would be sending them their presents!
From the above 10 chosen names, fans would be able to choose the top 3 names.
As soon as the voting system is ready, voting would start. Please wait in the meantime.
Thank you very much.