Pls credit the sources and all translators/sites when reposting. Do not re-edit or hotlink the graphics.
Credits to Hello TV + loiskr.blogspot.com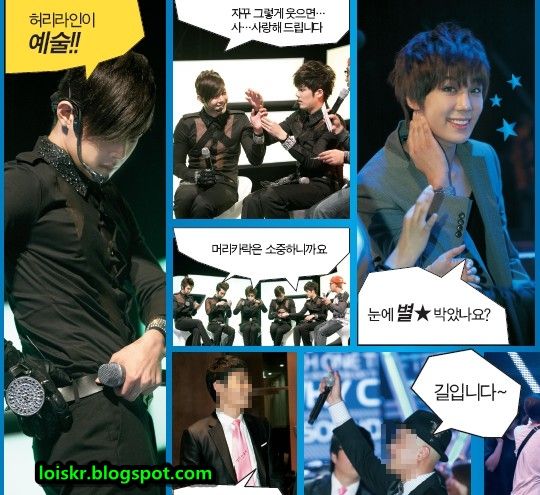 Here's what Lois said:
Main theme of the article is Newton Show, so I've cut our boys' frame.
The comments in the ballons are not from our boys, but from reporter.
It says our boys are awesome.