Pls credit the sources and all translators/sites when reposting. Do not re-edit or hotlink the graphics.
Credits to www.cnews.co.kr + SS601.com + (English Translation) xiaochu @ Quainte501.com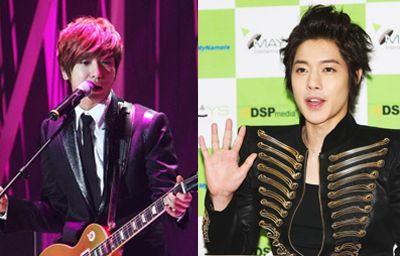 There is intense competition among stars to get the male lead for drama 'Mischievous Kiss'.
Drama 'Mischievous Kiss', which is scheduled to be broadcasted at the 2nd half of this year, is made into drama from a Japanese comic that sold 27 million copies in Japan alone.
Young actors who are currently gaining a lot of attention such as Lee MinHo, Kim HyunJoong and Jung YongHwa, are some of the actors discussed for the male lead.
Lee MinHo has revealed his intension with "I have no plan to take part." Kim HyunJoong has debut successfully as an actor through 'Boys Over Flowers', Jung YongHwa also gained a lot of popularity through drama 'You're beautiful' and group CN Blue.
Production Group Eight revealed "We are currently at the final stages to finalize, we have not confirmed who would be casted for the roles yet."
- Posted using BlogPress from my iPhone