Pls credit the sources and all translators/sites when reposting. Do not re-edit or hotlink the graphics.
Credits to http://osen.mt.co.kr/ + SS601.com + (English Translation) xiaochu @ Quainte501.com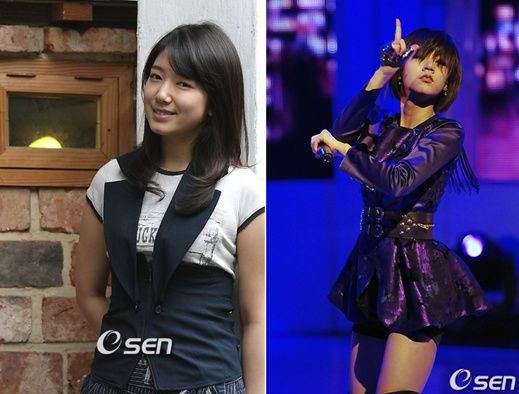 'Mischievous Kiss' which became a hot topic as to whether Kim HyunJoong will be casted, continues to draw attention on who would play the female lead.
Group Eight who will be the production crew for 'Mischievous Kiss', they have created a craze with 'Boys Over Flowers' which is made from the same titled Japanese comic also named as the bible in romance comics, each and every time any news related to this drama is released, it has gained extensive interests.
Kim HyunJoong, who has recently moved to another management company, has raised a hot topic as a potential candidate for the male lead. Park BoYoung, girl group Kara's Han SeungYeon, Park Shin Hye, Chungmuro ShinAe Baek JinHee, have all been discussed to be playing opposite him.
Drama representative said "Recently, we are comparing between Han SeungYeon and Park ShinHye. Seems like it would be one of these two."
'Mischievous Kiss' which shows the love stories among the youthful stars, will be directed by Hwang InRoi who also directed for 'Goong', 'Ijimae Returns'.
It is scheduled to be broadcasted after 'Road No. 1'.
- Posted using BlogPress from my iPhone