Pls credit the sources and all translators/sites when reposting. Do not re-edit or hotlink the graphics.
I saw Liezle tweeting about this early in the morning but I'm way too sleepy and lazy. (kekeke) So I went to Elley's blog and got the direct link. Did some digging at other places and found the photos (hee!). They're big enough to be your wallie - but not for me TT.
Credits to http://selection.brokore.com/special/hj_spain_photobook.html + Elley's Blog + KHJ Investigation
Click on the images to enlarge.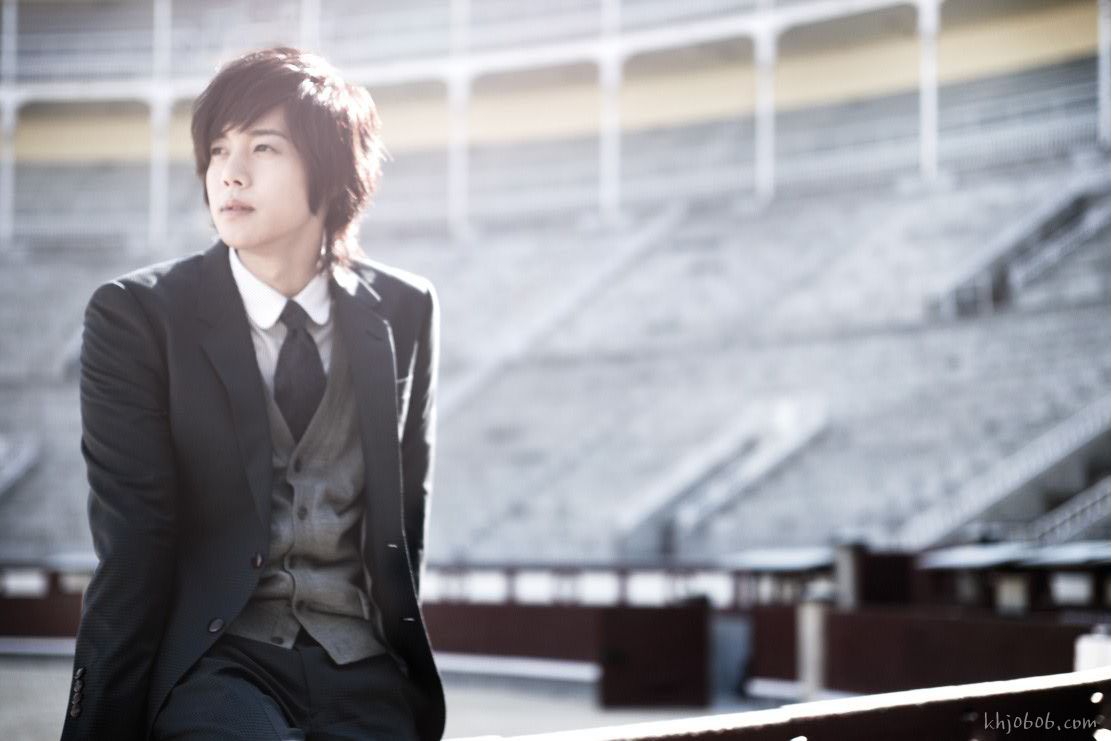 Ready, Action!
A luxurious PHOTO BOOK of over 200 pages!
Price:
3,675 yen (tax included)
Release Date:
10 August 2010
Contents:
#1 Ready
- Beach – Comfort – Dog – Football – Friend – Holiday – Music – Travel
#2 Action
-Adventurous – Composure – Charisma – Defiant Attitude – Mood – Passion – Playful smile – Romance
Size: 205 * 270
Page: over 200 pages
Text: Japanese/English
Brokore website special gift:
DVD
about 5 minutes movie, KHJ's highlighted scene in Spain
Region Code: ALL
Language: Korean
Subtitles: Japanese/Korean
5 Photos
Original KHJ's photos
UPDATE: Here's a translation done by miyo.
Credits to Brokore + (English translation) miyo @lovekimhyunjoong.com
Kim Hyun Joong 「Ready, Action!~Spain Photo Book」
On Sales early August 2010
Bank Transfer: 3,491yen
Convenience Store Payment: 3,675yen
Credit Card Payment: 3,675yen
SS501's leader or acted as Yoon Ji Hoo in "Boys Over Flowers", high popularity Kim Hyun Joong went on a journey to Spain.
Choosen by himself, Spain. Penetrating into the culture, blending into it with his free image which one has not seen before till now, his charms all released.
Kim Hyun Joong directly attached the title 「Ready, Action!」
For the first promotion, will be the over 200 page gorgeously taken photobook and on top of that, there be photos and first time ever released special footages in Spain all included in the contents.
【Contents】
#1 Ready
- Beach - Comfort - Dog - Football - Friend - Holiday - Music - Travel
#2 Action
- Adventurous - composure- charisma - Defiant attitude - Mood - Passion
- Playful smile - Romance
Size: 205x270 / Page: Around 200pages / Text: Japanese, English
<Special Premium>
● 1 DVD (Around 5mins footage of places in Spain highlighted by Hyun Joong)
Region Code: ALL / Language: Korean Subtitles: Japanese, Korean
● 5 pieces of Live Pictures (Kim Hyun Joong Original Live Pictures)
Sales media: Interactive Media Mix