Pls credit the sources and all translators/sites when reposting. Do not re-edit or hotlink the graphics.
Some people over at Twitter were talking about the cuteness of these socks at SendMall. I haven't seen them yet, so I said to myself that I'll check it out later. Well, later has come to pass and I have seen them. kekeke They really are cute and I wanna have them all - all 10 of them. Pretty cheap, too.
I do have a thing for socks... really cute ones in every colour... but I wonder if I could ever wear these... they're just way too cute. Maybe get an extra set?
Here's the thing, merchandises at SendMall are relatively cheap but then I can't buy there 'cause it's in Korean. Other English sites on the other hand, charges more for these things. Haiz! I'm going to Seoul for the Encore concert, can someone tell me where I can buy these merchandises? Like in an actual shop...
Credits to www.sendmall.co.kr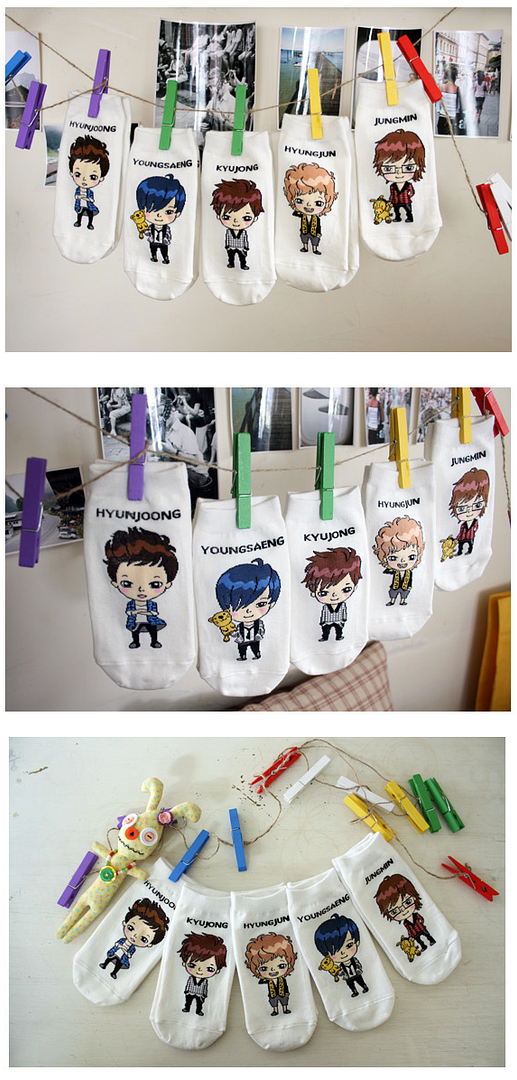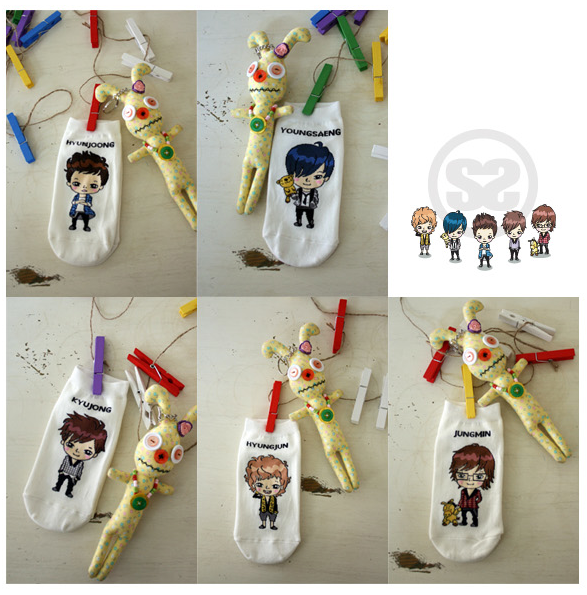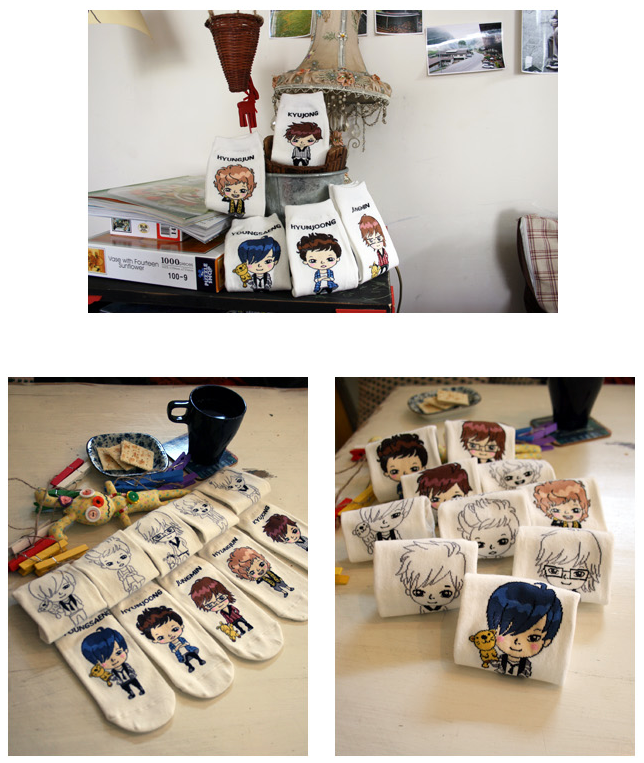 Any fan who is worth her salt and who is going to a SS501 concert must have a lightstick at hand. I have the Persona mask, but I still want this because it is generic and can be used at any concert.