Pls credit the sources and all translators/sites when reposting. Do not re-edit or hotlink the graphics.
Credits to yenhersheytriples.blogspot.com
SS501 got a new apps again available at iTunes. You think Unnie Yen will let it pass? Of course, I bought it and left another review
(I think I'm the only one who even bothers to leave a review there kekeke)
. I guess TrueMobile has listened to my wishes. This new apps has an awful lot of pictures. Hee! I didn't mind paying US$0.99 for never-before-seen shots of the boys from their Rebirth album photoshoot. As you can see, these are raw pictures, some photos were not even edited (which this Unnie likes a lot). I've got major peeves though, even though there are lots of pics, they weren't equally divided amongst members. It is such a pity that Jung Min only has 6 photos as compared to Young Saeng's 27.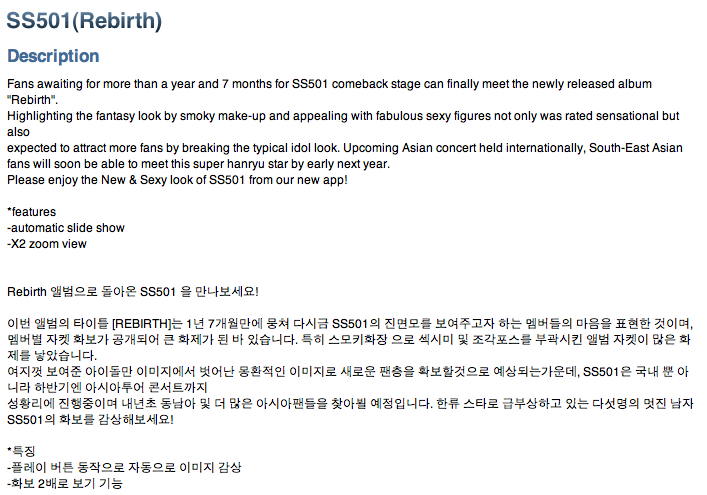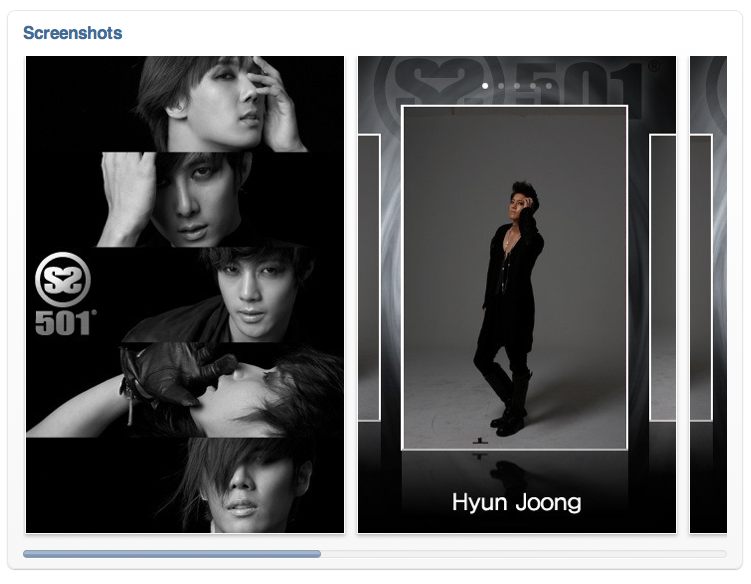 And in case you don't have their We Can Fly single for JinAir, it is also available at the iTunes store.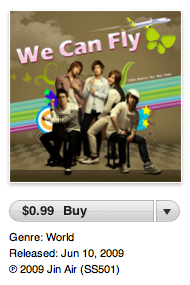 Click on the image to enlarge.