CR; http://star.mt.co.kr + (Chinese translation) venusjy12@doubles501.com + (English translation) 圆圆동생 @ SS501UFO.blogspot.com

Pls credit the sources and all translators/sites when reposting. Do not re-edit or hotlink the graphics.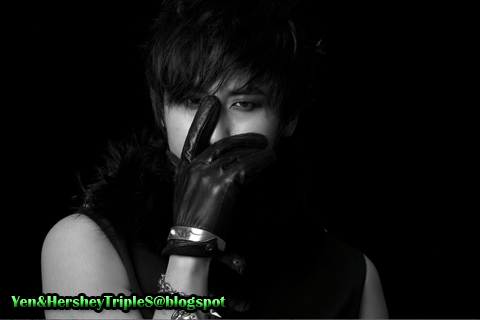 Boy Group SS501 Heo Young Saeng expressed his thoughts during his 1700 days debut.

Heo Young Saeng published his self congratulatory note for 1700 day debut at SS501 Official Website in the midnight on 1 Feb.

Heo Young Saeng mentioned "12am has passed, it is 1 Feb which is SS501 debut for 1700 days, Official website had changed a bit, but the profile is still the same. My weight is not 63 anymore."

Afterwhich Heo Young Saeng said to TS: "Sorry for shortening the promotion period" "Due to concert and other schedule. In future will comeback with more perfect look, more events to repaid everyone."

Heo Young Saeng also mention "SS501 had already debut for 1700 days, time passed so fast", "Unknowingly we have already became senior Idols, when going to tv station, can see a lot of juniors."

"Anyway 1700 days, congratulates myself, also thankful to all TS.", "Always have happiness!!! Lets work towards it."

Heo Young Saeng mentioned with wisdom: "Trouble things, moments of hardship, forget about it, Year 2010 is a new start, may the year of tiger be filled with happy things and happiness time." "As Year 2010 is the year of Hyun Joong and me, hope the Dongsaeng-deul* will success, but since this is hyung-duel's year, so should let the hyung-deul* go first..." (*deul is the plural form)

Beside that, SS501 will be having their 2 days Encore concert on 27th and 28th at Seoul Olymic Park Gymnastics Gymnasium.