Pls credit the sources and all translators/sites when reposting. Do not re-edit or hotlink the graphics.
Credits to kim-hyunjoong.com + (English translation) miyo @lovekimhyunjoong.comm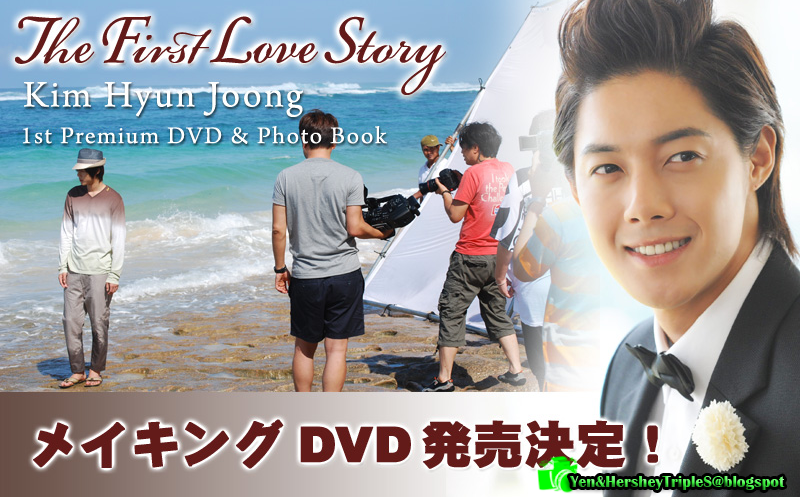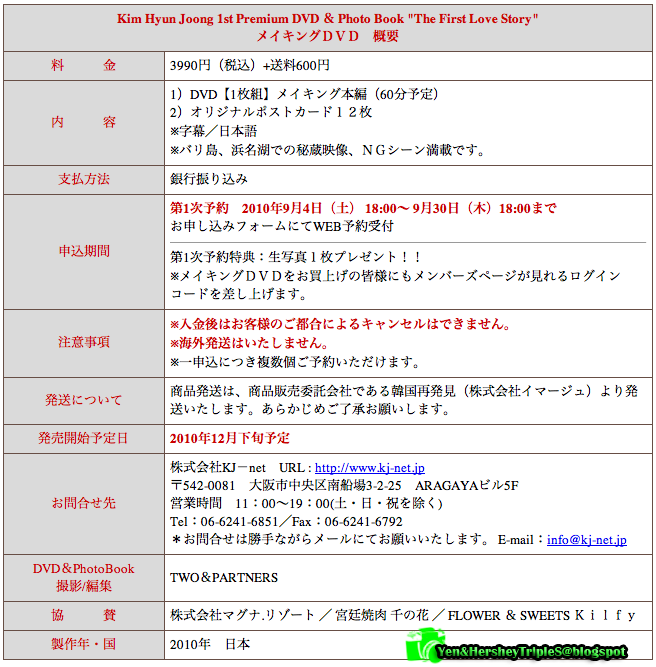 Price: 3,990yen (tax inclusive) + Delivery Fee 600yen
Contents
1) 1 DVD Making Story (around 60mins)
2) 12 Original Postcards
※Subtitles/Japanese
※Full of treasured footages, NG scenes at Bali and Lake Hamana.
Payment Method: Bank Transfer
Application Period: First Pre-order 4th September 2010 (Saturday) 18:00~ 30th September 2010 18:00
Application via form online
-------------------------------------------------
First Pre-order Premium: 1 Live Photo as present!!
※Login code will also be given to those who purchased the Making DVD to access to the members page.
Things to Note
※No cancellation after transfer of money.
※Not available to send overseas.
※Multiple quantity purchase is available for one application.
Delivery: In regards to the delivery of the item, it is sent out by the sales management company in Korea .
Scheduled Sales Date: End December 2010
Enquiries
KJ-net URL : http://www.kj-net.jp
Email: info@kj-net.jp
DVD & PhotoBook Photography/Editing: TWO & PARTNERS
Sponsors: Magna Resort / Sen No Hana / FLOWERS & SWEETS Kilfy
Production Year/Company: 2010 Japan