Pls credit the sources and all translators/sites when reposting. Do not re-edit or hotlink the graphics.
Credits as tagged + fiona1111@naverblog
Click on the images to enlarge.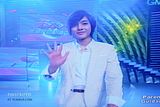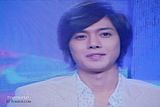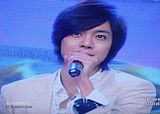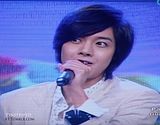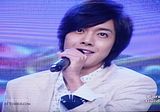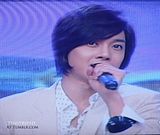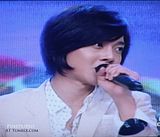 Credits to liezle11
Here's the Translation of Carla from ss501fighting.wordpress.com
Female host: we're almost close to witness K-POP meets P-POP, again it's a concert for young mothers with Korea's favorite band BEAST featuring XLR8 and the Popgirls..
Male host: And now Pia(female hosts' name) we are with the Korean Sensation, Kim Hyun Joong!!! (shouts from the audience) side comment from the male host: gwapo means handsome. :)
Hello Kim Hyun Joong! Welcome to Eat Bulaga(noontime show name), Welcome to the Philippines.
Kim Hyun Joong: How are you all?(politely coz he used "po")
Female Host: wow, We don't have to hire an interpreter but let's still call Lora(Interpreter)
Male host: Interpreter..
Female host: Hi lora!
Male Host: how are you? welcome to eat bulaga! Uhm.. let's just ask, Is it your first time in the Philippines?
Lora translates it in Korean…
Kim Hyun Joong:(translated by Lora) Thank You coming here and Thank You for welcoming all of the ….(sorry i can't get what she's saying in this part) and I hope to see you soon at the Araneta Concert for the mothers and ….. on June 19 at the Araneta. thank You so much!
Female host: Kim, are you surprised?
interpreter: I think he's very surprised that all of you welcome him. He's very happy and….
Male host: This will happen in june 19 at the Araneta Colliseum.
Female host: for tickets, you can call ticketnet at 9115555 or viva concert at 6877236 or .,,,,(i guess this part isn't important though lol)
Female host: last kim, is there anything that you would like to tell your fans here in the Philippines?
Male host: kamsahamnida. thank you very much
Kim Hyun Joong: maraming salamat po!(Thank You very much!)
Male Host: maraming salamat.
Credits to liezle11
Here's the Translation by Liezle of the Interview
Nelson Canlas : Kim Hyun Joong doesn't speak English but this did not stop him to share what he wants to say. If you're this close with KHJ you would feel his sincerity. He even tried studying some Filipino phrases.
Leader : Kamusta po kayo? [How are you?]
Nelson Canlas : At first he's shy but as the interview goes on his smiles keep on increasing. He said that it's a bit hot in the Philippines but it's surprising that he likes the fresh air. I got a bit personal when I asked him what characteristics he wants in a girl.
Leader thru Interpreter [in English] : He loves to have girlfriend who is funny and comfortable to be with.
Nelson Canlas : In the concert KHJ mentioned that he will be with BEAST tomorrow and that fans have to watch for it since they've prepared numbers that will make fans giddy.
Leader : Maraming salamat po! [Thank you!]