CR: http://www.ibtimes.co.kr+ Chinese Translation: xinhim@hyunjoongchina.com + English Translation: SS501fighting.wordpress
Pls credit the sources and all translators/sites when reposting. Do not re-edit or hotlink the graphics.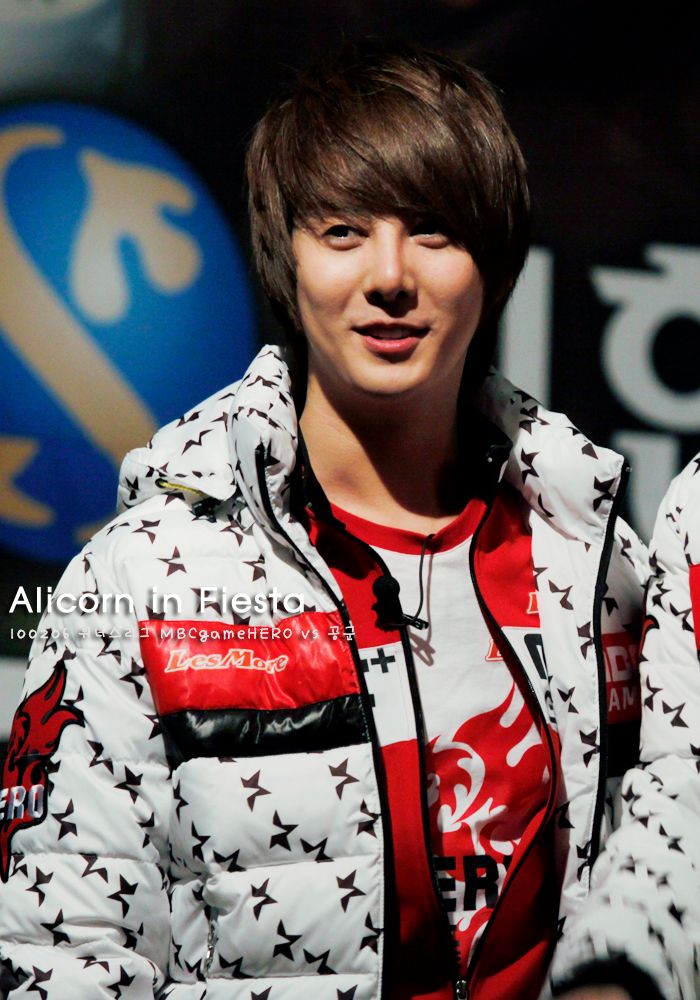 Kim Hyung Jun of Popular group SS501 will meet 'emperor' professional gamers Lin Yao-hwan (30 · SK communication) on the 6th.
Kim Hyung Jun starring in "ss501 Hyung Jun become a progamer" is a real variety show of MBCgame, will be air at 4:00pm every Wednesday.
As a novice 'StarCraft' player, Kim Hyung-jun accept high-intensity training of MBC professional video game team (Coach Ho teki)
His goal is to obtain professional player qualification after 10 weeks.
The era of Kim Hyung Jun using Internet began in primary school when he had already started to like the game "winds of State"
Now he has been upgraded to level 4, in order to enter the 'winds of State' highest level 5, he normally invested all his spare time in the game.
Heard that Kim Hyung Jun's brother Kim Kibum of idol group U-kiss is also a member of the game 'winds of State' and 'Heroes' fans.
nexon advocacy group receiving a media interview said, "There are many artists like to play video games, but not many of them are not so eager of it like these two brothers Kim Hyung Jun and Kim Kibum."
"Everyone nexon staffs know that Kim Hyung Jun likes to play "winds of state" very much."