Pls credit the sources and all translators/sites when reposting. Do not re-edit or hotlink the graphics.
Credits to Yahoo News, Taiwan + (English Translation) happiebb @ LOVEKIMHYUNJOONG.com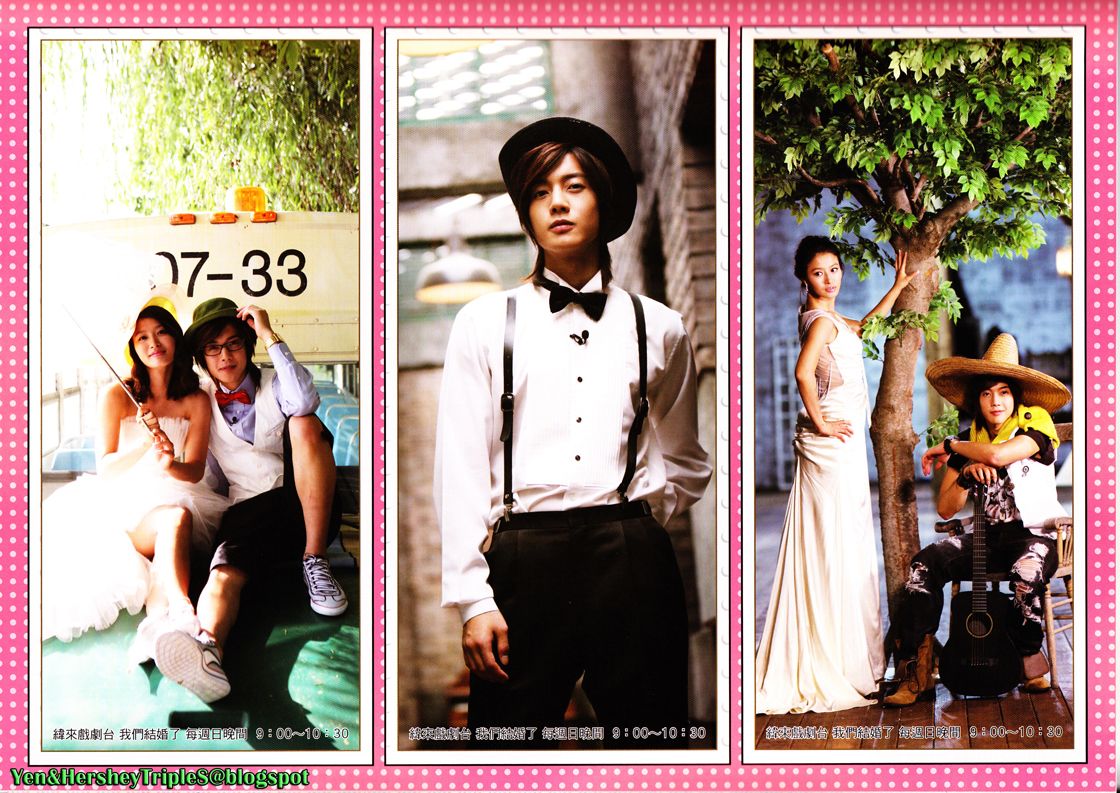 Attention, fans of Korean idol group SS501! Starting from lunar new year's eve on the 13th night,
ONTV DRAMA CHANNEL
will broadcast [We Got Married - Kim Hyun Joong Newlyweds Special Edition] for two days consecutively, so that fans can have their reunion with SS501 leader Kim Hyun Joong as well as to spend Valentine's Day with him.
2009 can be described as an extremely fruitful year for SS501. Thanks to his appearance on the Korean drama Boys Over Flowers and also the immensely popular Korean variety program We Got Married, Kim Hyun Joong's popularity spread throughout the entire Asian region. The idol group SS501 that he belongs to also enjoyed popularity in Asia. Each and every of their Asia Tour concert last year were all sold-out.
Warner Music revealed that after their Thailand concert on the 13th in Bangkok, SS501 has announced an additional two encore performance shows to be held at the Olympic Park Gymnasium in Seoul, Korea, on 27th and 28th to show their appreciation for their fans' support. Once the news (of the ticket sales) was released, all 15,000 tickets were sold within a very short period of time on the first day of sale; clearly, SS501's popularity cannot be denied.
For those Taiwanese fans who are unable to watch the concerts in person, don't despair. Warner Music also said that other than ONTV's airing of the [We Got Married - Kim Hyun Joong Newlyweds Special Edition] for a consecutive two days on the 13th and 14th,
TTV
will also broadcast [Concerts from the Superstars of the Century] on the 15th, the second day of the lunar new year. This program will include special TV segments for SS501, the new-generation idol group FT Island, and also the Korean version of F4.