Credits to The Liberty Times + (English translation) Only Jun (kimhyungjun.net)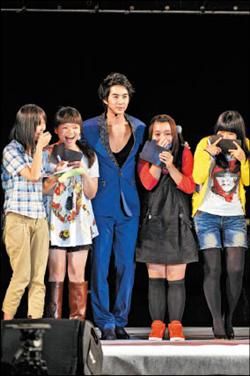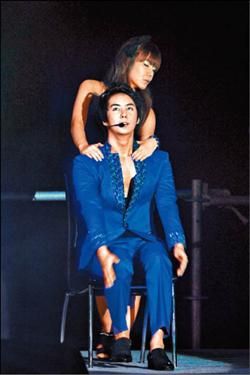 Korean Idol Group SS501 member Kim Hyung Jun came to Taiwan after going solo, and held his solo Fan Meeting at Taiwan NUS Sports Center last night. He opened the performance with "I AM", danced sexily with a female dancer, leading to constant screams (from fans). He also played a game of hugs with fans, making fans who were watching off stage to shout continuously, "Hyung Jun, I love you!"
Kim Hyung Jun first fan meeting in Taiwan was 80% sold out, attracting a total of 1600 fans, bringing in approximately 4,000,000 NT. He took the opportunity during his free time in Taiwan to eat Xiao Long Bao, and revealed that the other 4 members are aware that he was comin to Taiwan, Park Jung Min even asked him to buy some presents and daily necessities back for him.
During the games segment, Kim Hyung Jun chose Hwang Xiao Hu (Taiwanese female singer) by her single eyelids, saying that he wishes to go to 101 with her. However when he finally got to know the answer (as to who she is, he was only shown a portion of her picture), he was petrified, and smilingly stated, "Why does she resembles Park Jung Min so much"
At the Fanmeeting, Kim Hyung Jun picked out some lucky winners to go on stage for interactions, and even gave out 4 huge posters of him. He, whom has been recently learning Mandarin diligently, also kept saying to fans smilingly, "Congratulations congratulations!" He even praised fans saying, "You are very pretty", melting the hearts of his fans.
He is expected to leave Taiwan at 1.25 in the afternoon with Korean Airline flight KE692.