Pls credit the sources and all translators/sites when reposting. Do not re-edit or hotlink the graphics.
Credits to yenhersheytriples.blogspot.com
Click on the images to enlarge.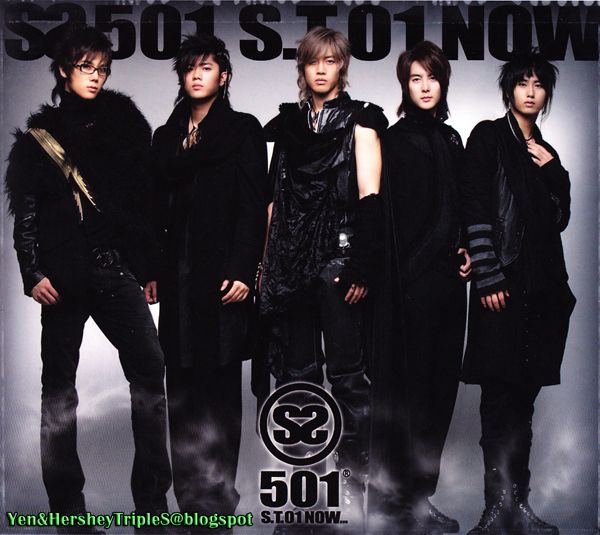 How do you best support your favourite band? By buying their albums, of course! And that's what I did yesterday once this little package had caught my eye. I wasn't supposed to go to the bookshop really, but I had this nagging feeling drop by and buy something. Well, no wonder, it's because SS501's very first Korean full album has been released in Singapore and had been waiting to land on my itchy hands.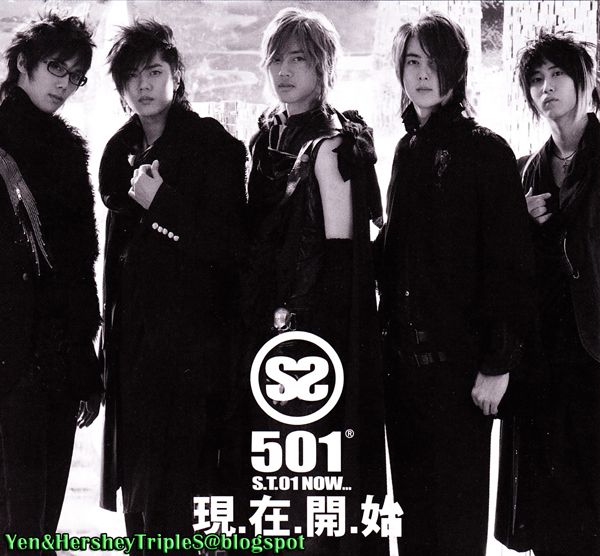 This Taiwan edition includes a DVD with eight music videos. And here's the track list:
CD
01. Existence
02. 4 Chance
03. Unlock
04. Again
05. Stand By Me
06. Sky
07. 膽小鬼
08. Man
09. Hana
10. Confession (笨拙的告白)
11. Bye Bye
12. Radio Star
13. 世界的翅膀
14. 警告 (Original Ver. String Add)
15. Unlock (Heavy Edition Feat.金世皇)
DVD
01. 4 Chance
02. Unlock
03. 膽小鬼
04. 警告
05. Never Again
06. Everything
07. Fighter
08. Snow Prince
So while my iTunes is converting the entire CD and synching with my iPhone, I did the scanning of the great looking photos included inside. I love Saengie's hair during this period as he looks very much like an anime. What was that rag that Hyun Joong wore? All I did was look at his face. Kyu's hairstyle is reminiscent of the the 80's pop era.