CR: 뉴스엔 + Chinese Translation: xinhm@hyungjo + English Translation: ss501fighting.wordpress.com
Pls credit the sources and all translators/sites when reposting. Do not re-edit or hotlink the graphics.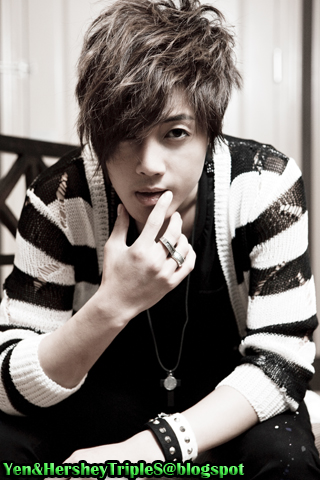 Singer and actor Kim Hyun Joong and film actor Choi Daniel was selected as the most anticipated artist born in 1986.
In the film special issue 'cine21′ voting using '2010 The most anticipated Artist who born in Tiger year 1986 'as the theme, 1217 netizen (readers) to participate in it, Kim Hyun Joong is the first place and Choi Daniel is second. Kim Hyun Joong with a high support rate of 34.5% standout from the crowd came in first place. SS501 member Kim Hyun Joong through 'Boys Over Flowers' popularity soared as a Hallyu star. . . .
The third is the main artress in film 'bat' Kim Ok-bin (14.3%), the fourth is YIN Shi-Yin (12.7%).