Pls credit the sources and all translators/sites when reposting. Do not re-edit or hotlink the graphics.
Credits to Nate + (English translation) SS501fighting.wordpress.com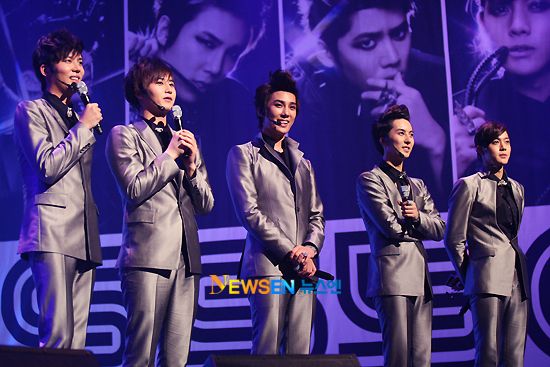 SS501 recent album 'DESTINATION' has swept through Taiwan various music charts.
SS501′s album released in Taiwan on June 26, as soon as the album is released had ranked at Taiwan Platinum Award as well as G-Music and the Five-Music Taiwan 3 record sale volume total chart No. 1 and 2.
Also, WARNER MUSIC (Warner Music) Taiwan released two kinds of versions in A and B which comes out to Taiwan biggest on-line shopping mall (the http://www.books.com.tw/) daytime chart seizes 1st place in Taiwan.
Not only in Charts as well as Taiwan Mobile (TWM, FET, emome), the title song 'Love Ya' (Iove) maintains the top ranks, even though domestic activity of SS501 was short, has received a great love from the fans throughout Asia.