CR: leeuh@newsen.com + (English Translation) xiaochu @ Quainte501.com
Pls credit the sources and all translators/sites when reposting. Do not hotlink the graphics.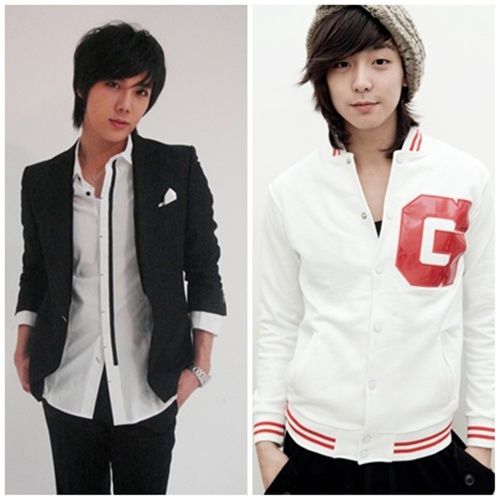 'Pasta' Bbogeuli HyunWoo and SS501 Park JungMin will be on runway.

HyunWoo and Park JungMin will go on stage for male character causal brand BON during Seoul Fashion Week on 27-Mar.

Park JungMin and HyunWoo are both over 180cm, with their handsomely tall height and muscular built, they will show their walking down the runway to be as good as other models. Representative of brand BON said "Park JungMin who has a lot of experience as fashion show model possesses expert ease. We casted HyunWoo because he is a mixed of teenager and matured guy, and possesses a dandy feel."

The brand, BON, has participated for consecutive 5 years since Seoul Fashion Week started in year 2000. BON prepared distinct classic type of fashion with unconventional stage made-up, where it would bring a strong impression.

Both of them will appear as models for BON's collection on 27-Mar at SETEC.