Pls credit the sources and all translators/sites when reposting. Do not re-edit or hotlink the graphics.
Credits as tagged
Click on some of the images to enlarge.
I have probably asked this question a little more than ten times in You Tube and Twitter: Are SS501 boys image models for Adidas shoes?
After the release of pictures of Hyun Joong playing football, the ADIDAS brand he wore from head to toe piqued the interests of fans. First from the football shoes he wore then to the sweatshirt hoodie.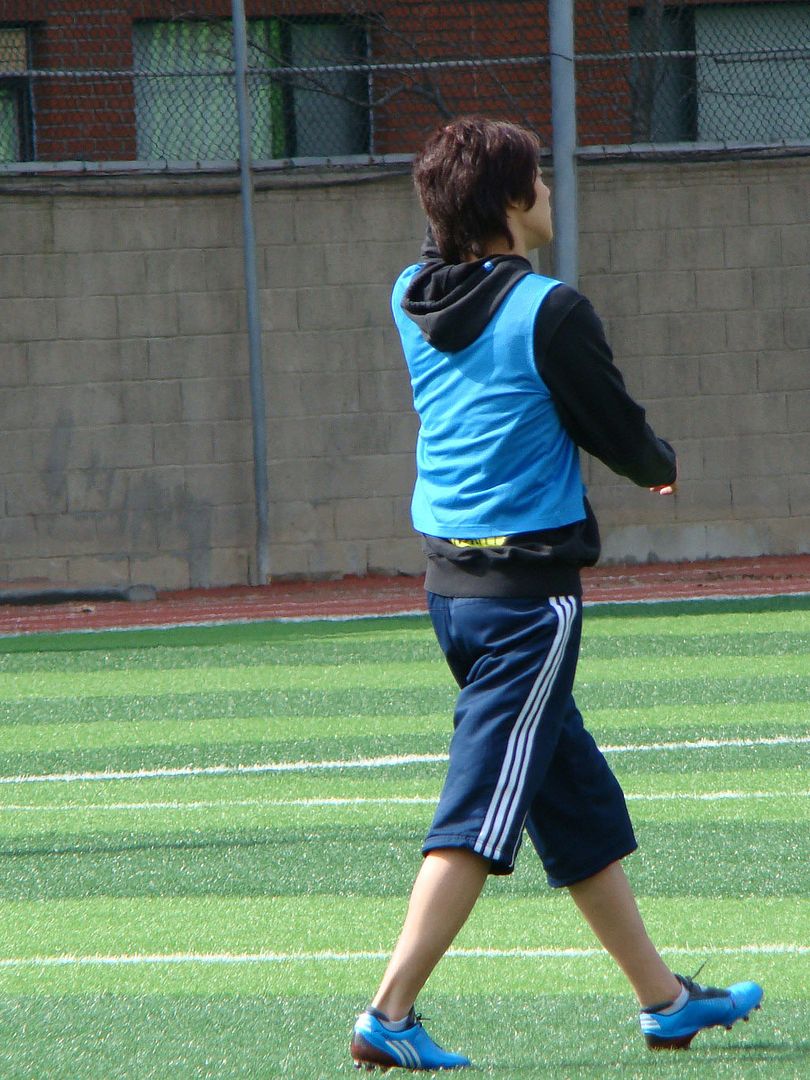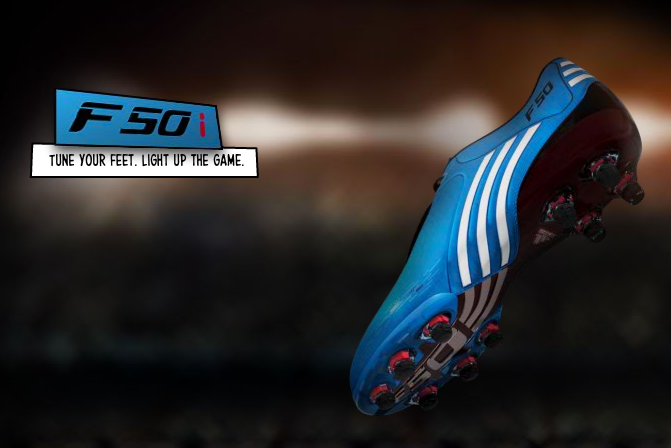 This isn't the first time that we saw Hyun Joong wearing that sweatshirt hoodie. Let me bring you to the day the boys left Seoul for their Persona concert in Bangkok.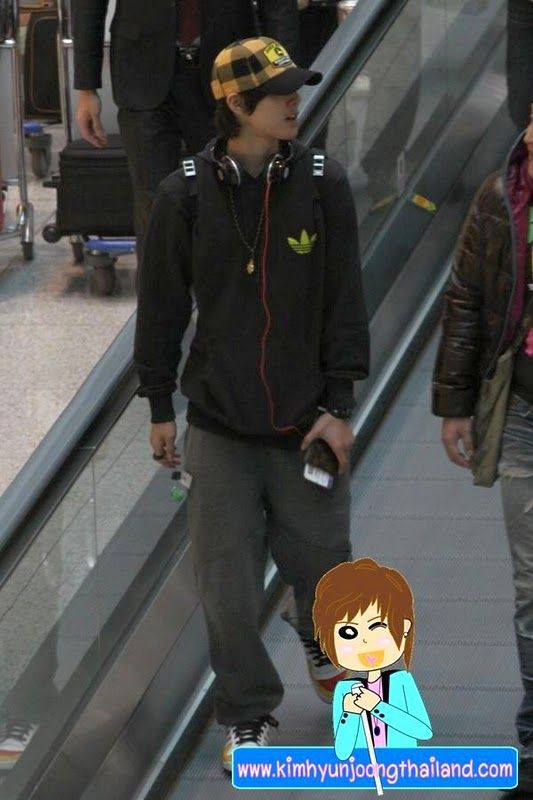 Hyun Joong does not wear ADIDAS only on his personal time but even at concerts, too. All of them were actually wearing the same model of shoes in most of their performances. Okay, the first photo below was during rehearsals.
I guess SS501 boys share the same taste in sneakers. Look at Young Saeng wearing the winged white shoes and Kyu Jong on another ADIDAS model. Hyun Joong was also seen wearing this same white winged shoes previously, but for the life of me - I just can't find the photo. (I already spent so much time looking for photos to include in this post.)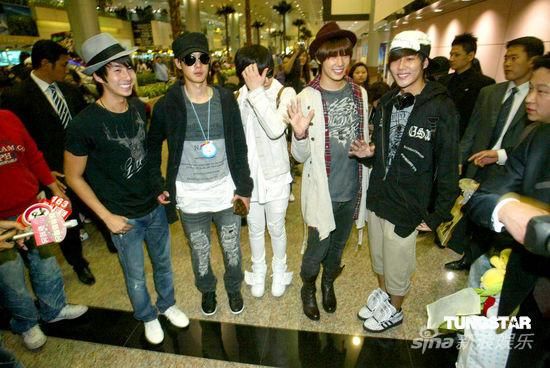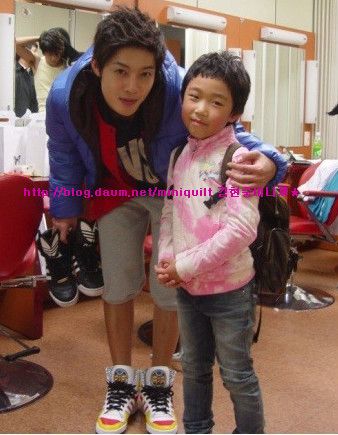 Well, as you can see the models that our boys were seen wearing are not your regular ADIDAS shoes. They came from the special Jeremy Scott line. Jeremy Scott is an American fashion designer known for his iconic and humorous prints which are splayed all over his clothes and the carry all bags for French luxury company Longchamp. His second line of creations is called Jeremy Scott for Adidas originals. I will share with you some of the models in this collection.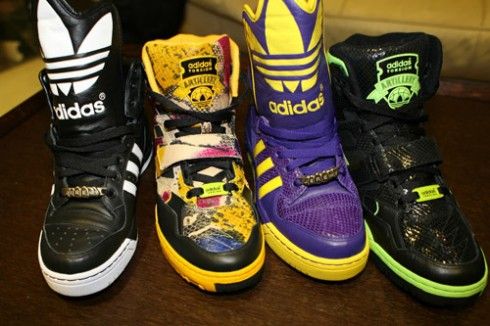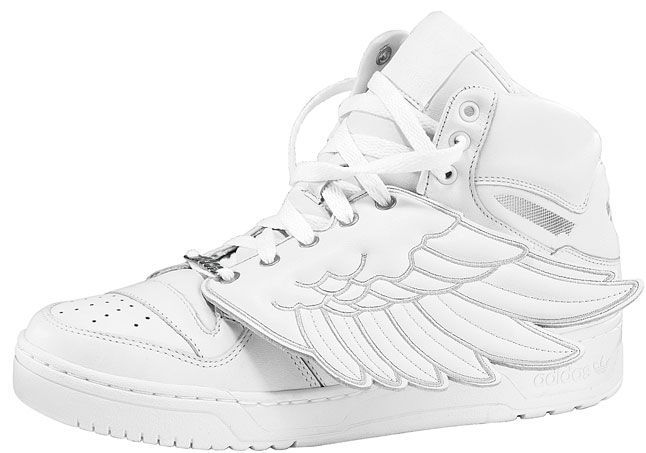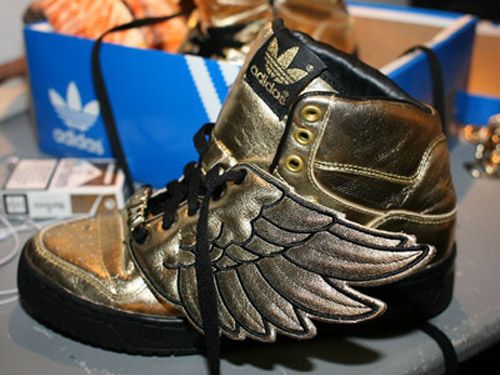 You may asked whether Unnie Yen loves ADIDAS shoes. Yes, I do. I do! I love wearing sneakers and my Superstar 2 Adidas shoes. I even got one which I call my "Love Like This" sneakers (kekeke). Eversince I saw that winged psychedelic coloured shoes (yes that third winged shoes above) I've been looking around Singapore but can't find any. I learned only that I can only find such collection in a flagship store 2 days before my flight to Hong Kong to watch my first Persona. Since I'm going there, I decided to continue my hunt in HK. Sad to say, I don't have much time but still I got to buy another ADIDAS there.

So when I went to Seoul last month for the Encore, I really made it a point that I have to get a Jeremy Scott shoes from Korea. It was just disappointing that they don't have anymore small sizes for the winged shoes. But I did get one from the latest collection.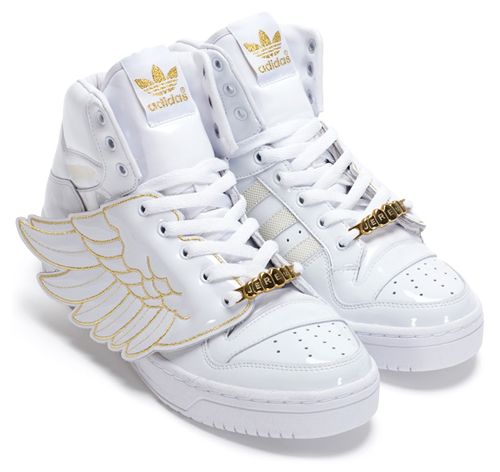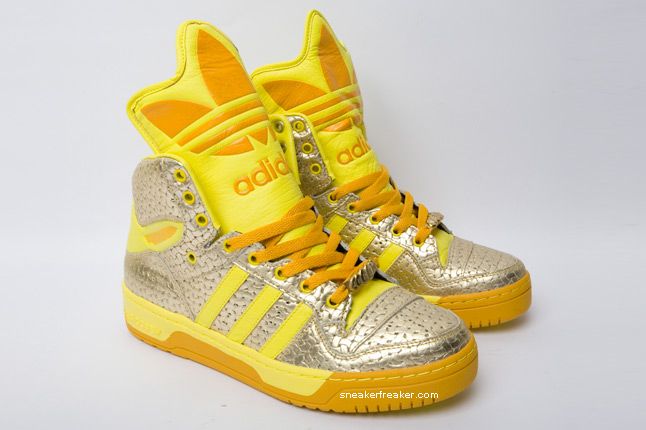 Curious as to what I got? It's the MICKEY MOUSE shoes! Almost similar to the one Hyun Joong was wearing in one of the photos on top. Hee!