Credits to 10.asiae.co.kr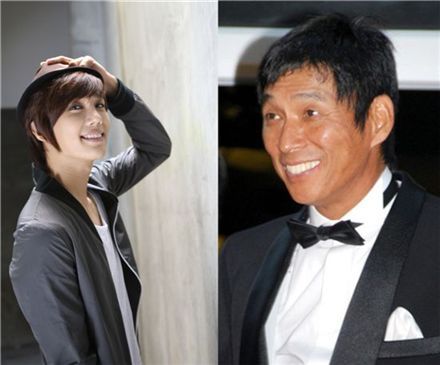 SS501 member Park Jung-min flew into Japan on Tuesday to make a guest appearance on a Japanese talk show.
His agency CNR Media announced in a press release on Friday that Park, the first Korean singer to be on the show, will appear on Japan's Nippon TV's popular talk show titled "Odoru Sanma Goten" hosted by famed comedian Sanma Akashiya, which will air on November 23.
"Odoru Sanma Goten," in which Sanma Akashiya plays an owner of a fishery, invites 12 celebrities to talk about their personal lives.
"Even though Park had a hard time understanding the strong dialect of host Sanma Akashiya, he was able to finish recording the show as well as receive praise from the producers," an official from CNR was quoted as saying.
Park made his debut as part of the popular boy band SS051 in 2005. Outside of his group activities, he appeared in various television shows as well as starring in the musical "Grease."
He is currently putting the finishing touches on his solo album and preparing for his upcoming fan meeting and showcase.
Reporter : Lucia Hong luciahong@
Editor : Jessica Kim jesskim@
ⓒ10Asia All rights reserved