Credits to SPN + (Chinese translation) No.43 Park + (English translation) kelemama@501wangja.multiply.com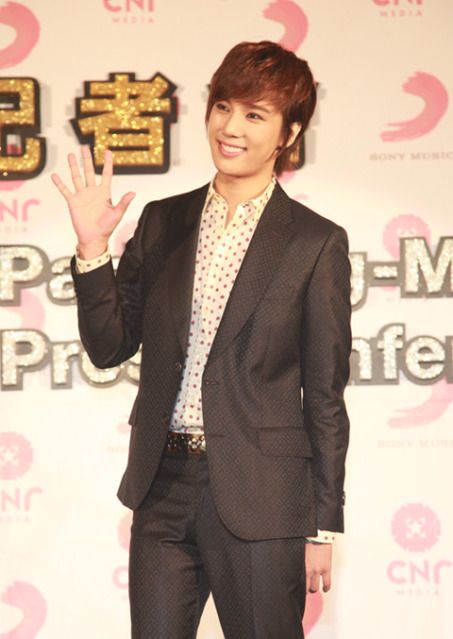 SS501 member came to Taiwan for interview which caused huge concern from media and fans.
On 30 September through Liberty Times etc Taiwan media whom released the information on Park Jung Min's interview in Taiwan on 30 September.
Park Jung Min's intention for this trip to Taiwan is to sign a contract with the No.1 Sales Record company in the Chinese industry Sony Music. There's around 200 reporters on the day of the press conference, total of 150 media companies.
Park Jung Min has very high popularity in Taiwan. More than 200 fans welcomed him at the airport when he arrived on 29 (Sep). Even when he left the airport, the camera lights still did not stop flashing.
Nothing else can be compared to his popularity on his trip to Taiwan. There's even fans who followed him from Incheon Airport all the way on plane and until Jung Min reaches Taiwan. This type of fans who will follow idol groups from the home country are called '사생팬'(sorry, I am not sure how to translate this term. will try to find out and fill it in later), from airport to hotel, restaurants and venues as such for 3 days 2 nights will just keep following Park Jung Min.
With regards to fans' passion, Park Jung Min expressed gratitude in simple Mandarin, and waved to express his thanks.
Also Park Jung Min will begin his solo activities starting this November, there are plans to promote in Asia and also fanmeeting in progress in future, solo activities will be in progress aggressively.