CR: Trans: OnlyJun (kimhyungjun.net) + kimhyungjun.jp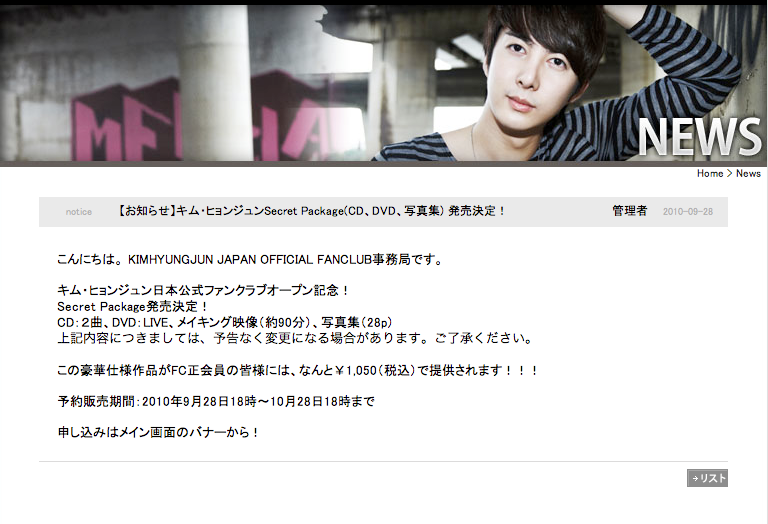 Hello. This is KIMHYUNGJUN JAPAN OFFICIAL FANCLUB's administrator.
Kim Hyung Jun Japan Official Fansite Collectibles!
Secret Package will be released!
CD: 2 songs DVD: Live Performance + The Making of video clips (approx 90 mins), photobook (28 pics)
Please take note that the above-mentioned contents may change without prior notice.
This luxurious collection will be available for purchase by every official fanclub member at an attractive price of ¥1,050 (including taxes)
Sales Period: 28 September 2010 18:00 ~ 28 October 2010 18:00
Click on the banner in the main page to purchase.
*~*~*~*~*~*
Banner for the Secret Package as follows. (Please note that if you are a non-member you have to pay ¥3990 including taxes)
http://www.kimhyungjun.jp/event/100928_dvd/index.asp