Credit: ChinaYes Media + (Eng Translation) Mini UFO @ PlanetHyun
Korean Male group SS501 Park Jung Min open his press conference in Taiwan today, officially sign his comprehensive contract with music company (Sony Media). His music company happily revealed, in future whether in movie, drama, album or concert, they will devise a most perfect plan for Park Jung Min, intended to push him towards the Asia Heavenly King's throne.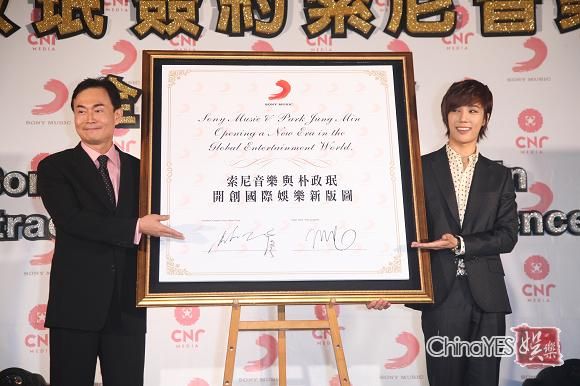 Park Jung Min officially signed his
comprehensive contract with Music Company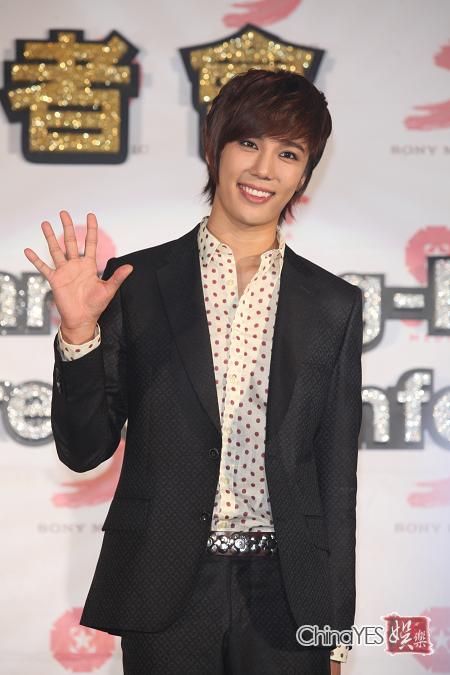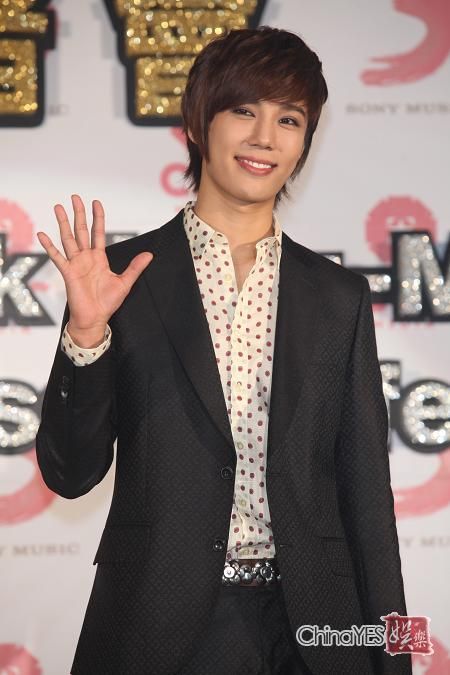 Music Company said that they want to
push him towards the Asia Heavenly King throne.
Upon going upstage, Park Jung Min greeted the mediae with mandarin, he said: "大家好,我是朴政珉,好久不見!" (Hi everybody, I am Park Jung Min, has not seen you since a long time ago!"). His accurate pronunciation, causing enthusiastic applause from down stage. Actually he has received formal training for mandarin only around 1 month, but as he has a flair in language, already able to capture some simple words. He revealed previously for a certain period he was actively involved in expansion in Japan, therefore his Japanese level has already reached the level in which he could directly communicate with his fans, now he is starting to study mandarin diligently, wishing to be able to not depend on translator, having great aspiration towards advancement towards the big chinese region.
Upon going upstage, Park Jung Min greeted the media in mandarin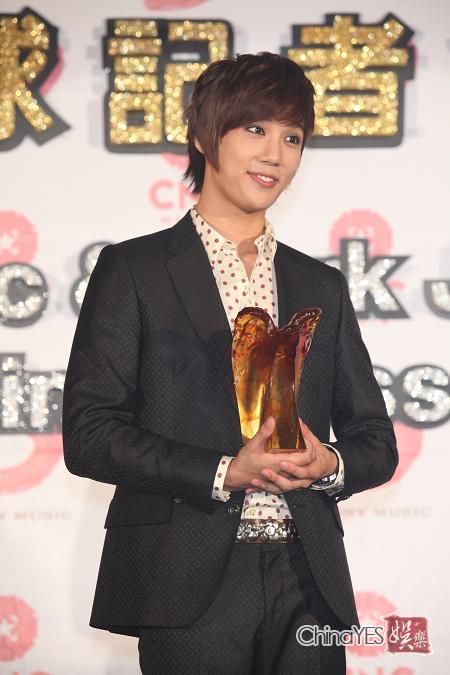 His accurate pronunciation caused enthusiastic applause from down stage.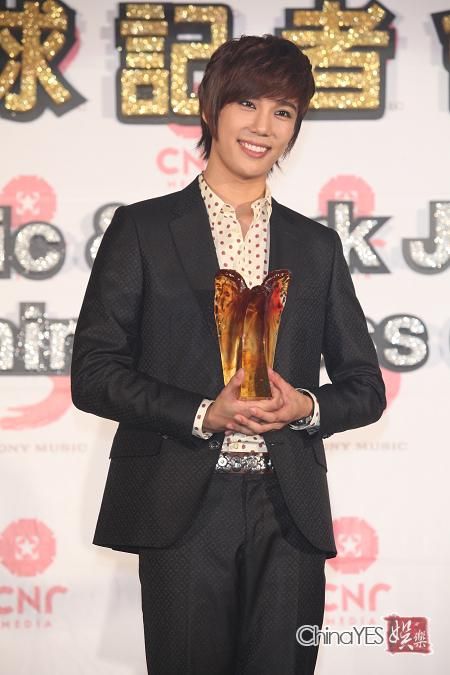 Park Jung Min is very cheerful in person
Park Jung Min showed his mischievious and cheerful side during the press conference. When the management company presented him with the eagle colour glass which symbolize a big eagle expanding its wing, he would frequently tried to kiss the eagle; when his senior Lin Yu Qin (nickname Little Fatty) specially came to support him, Park Jung Min even touched his tummy and kept praising its cute, Park Jung Min: 'I like you, because you wear my support colour (Korean artist has their specific support colour, SS501 support colour is pearl green), tummy is very cute! I love you! If together with you, I am willing to go anywhere." Little Fatty who was beside him seem to overwelmed by his enthusiasm, even shyly revealed: "I am also willing"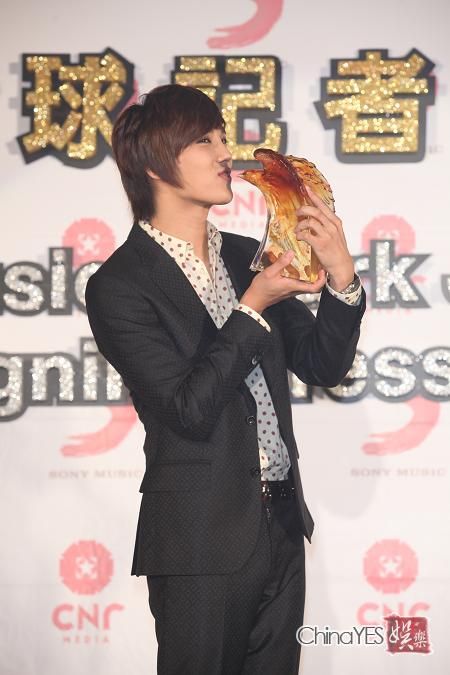 Park Jung Min trying to kiss the eagle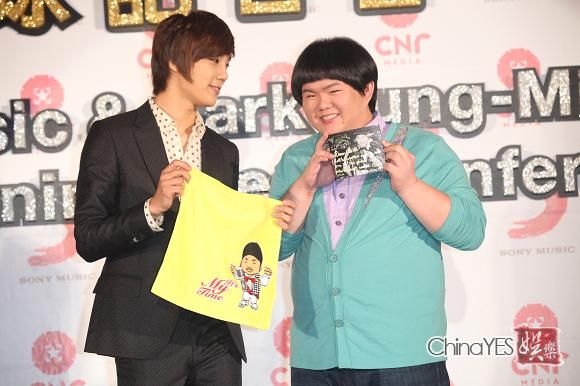 He is happy to meet with Little Fatty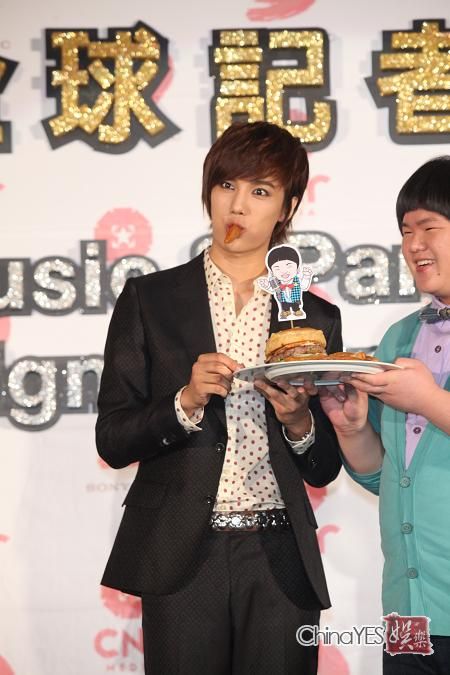 Park Jung Min has loads of expression
Park Jung Min always don't follow the flow, making the press conference to have continous laughters. For a while, he will hide behind Little fatty and peaking left and right, another second he started to feed the host Ken Wu and translator fries, even suddenly blurted towards the host: "你很賤 (You are very cheap)", causing everybody to explode into laughters. Park Jung Min said he himself also don't really understand what is '很賤' (very cheap), and saying that all these were taught by his good friend Angie Chai, after that he even proudly revealed he had even learned '口臭' (bad breath), '狐臭' (body odour), etc, causing Angie Chai who was under stage to keep signaling him to stop talking.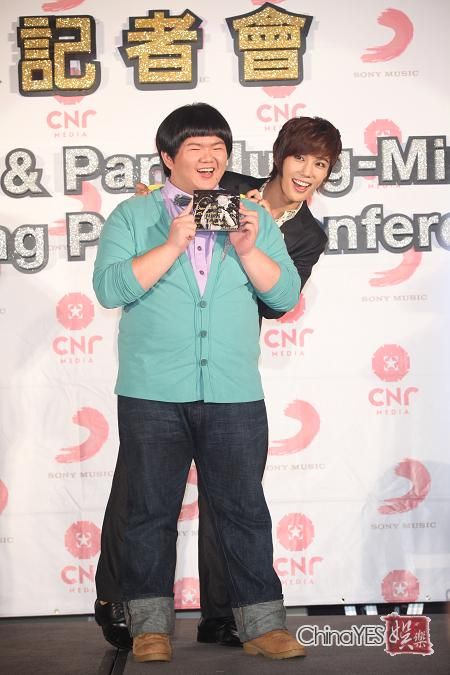 Park JungMin don't follow the flow making the
press conference to have continuous laughters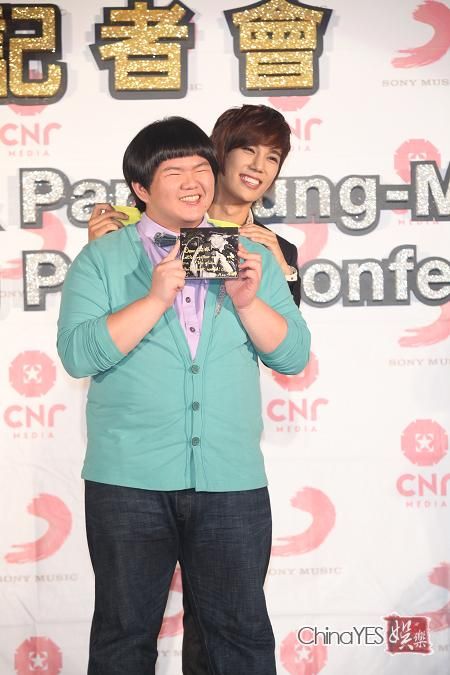 He kept hiding behind Little Fatty and peaking left and right
Little fatty seems to be overwhelmed by his enthusiasm
Ever since SS501's contract with their management company has ended, they have each go on solo advancement, leader Kim Hyun Joong has acted in Korea version of 'Mischievious Kiss' recently, Park Jun Min said: 'Recently was too busy, so don't have time to watch his drama, when I have time I will definitely watch. Currently has met with the other members less often, only contacted each other via sms, most always contacted is Hyung Jun. After going solo, was a little lonely, but thinking on the good side, I have thoughts to work even harder.'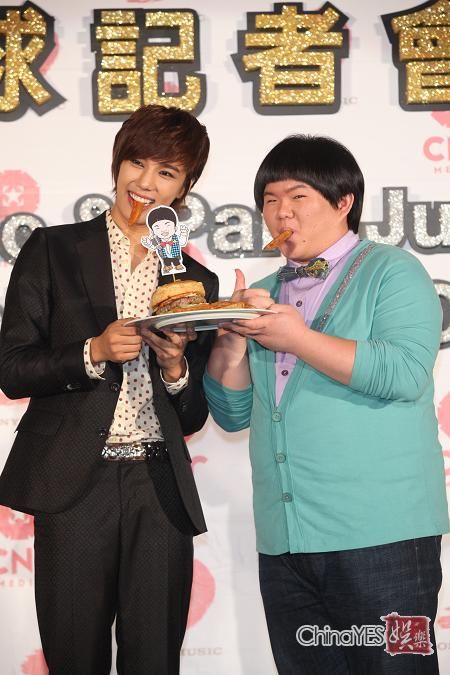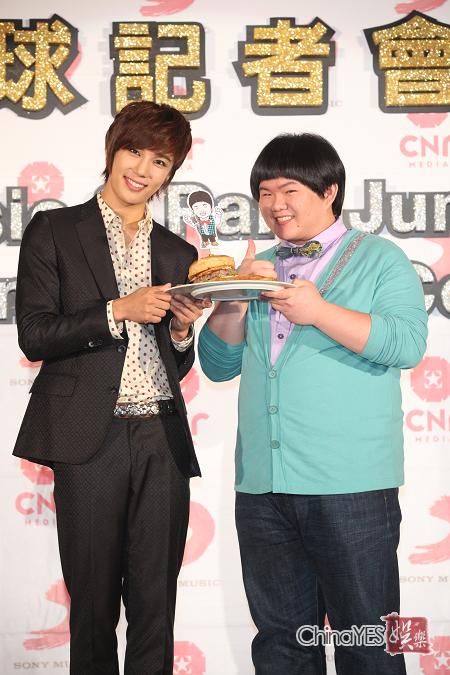 Park Jung Min revealed he is too busy and
therefore recently has contacted the other members less often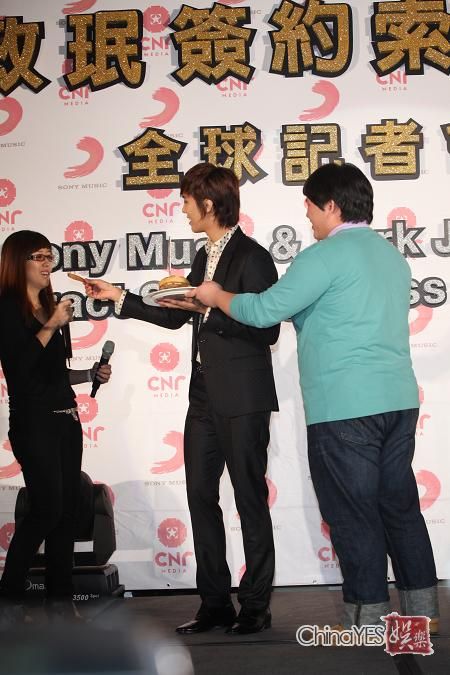 He even chase after the translator to feed her fries
Park Jung Min also revealed his wish to act in Taiwan, he wish to try a role which is almost similar to himself, but he also don't reject acting in a villiant role, because, 'I am originally that kind of person ah' said Park Jung Min. He also not forget to play a joke on Ken Wu, expressing: "You also looked quite villiant like."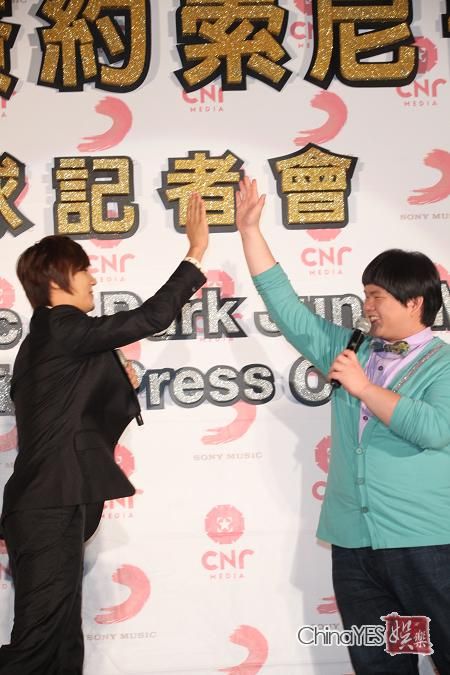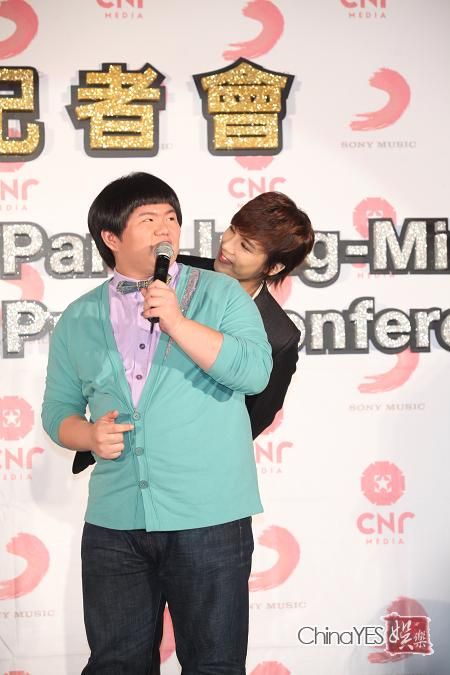 Park Jung Min revealed his wish to act in Taiwan
Taiwan drama restriction usually is wider than Korea, Park Jung Min also follow the trend and reveal, in order to produce a good word, he has no problem with the restriction, even expressed comparing to his upper body, he has more confidence in his lower body; Even if wanted him to take a full back naked bed scene is also alright, as for wishing to work with which actress as the lead actress? After thinking for very long, disqualifying Barbie Hsu and also Rainie Yang, he said to Angie Chai: "That's you!"
He mentioned, if the script is good even fully naked is alright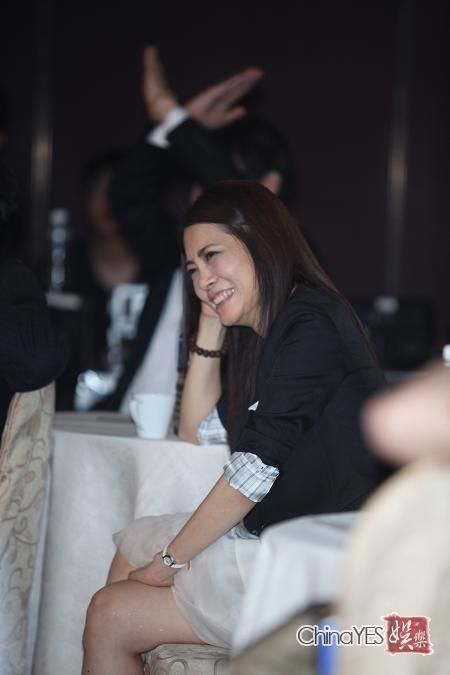 He even said that he want to act bed scene together
with Angie Chai, causing her to burst into laughter