Pls credit the sources and all translators/sites when reposting. Do not re-edit or hotlink the graphics.
I do sing praises to Hotsun's chicken. Really! They taste so good. I do hope they start venturing out to Singapore.
Credits to Breaknews + (Chinese translation)歪歪@百度金贤重吧 (www.hyunbar66.cn) + (English translation) kelemama@501wangja.multiply.com
DO NOT REPOST TO WGM RELATED SITES (as requested by hyunbar)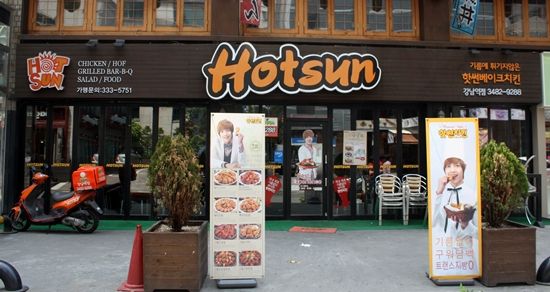 Because of the hard work which received many love and recognition from clients and retailers Kim Hyun Joong and Hotsun Chicken is progressing into a contract renewal, in order to welcome World Cup Hotsun Chicken is organizing various event activities.
(Unrelated omit)
PS: Hyunbar sidenote : Recontract of endorsement doesn't mean that Leader has recontracted with DSP. Just that Leader's contract with Hotsun was signed when he's in DSP, only to mean that even if there's change of agency, endorsement fee from Hotsun still goes back to DSP~~