Credits to 10.asiae.co.kr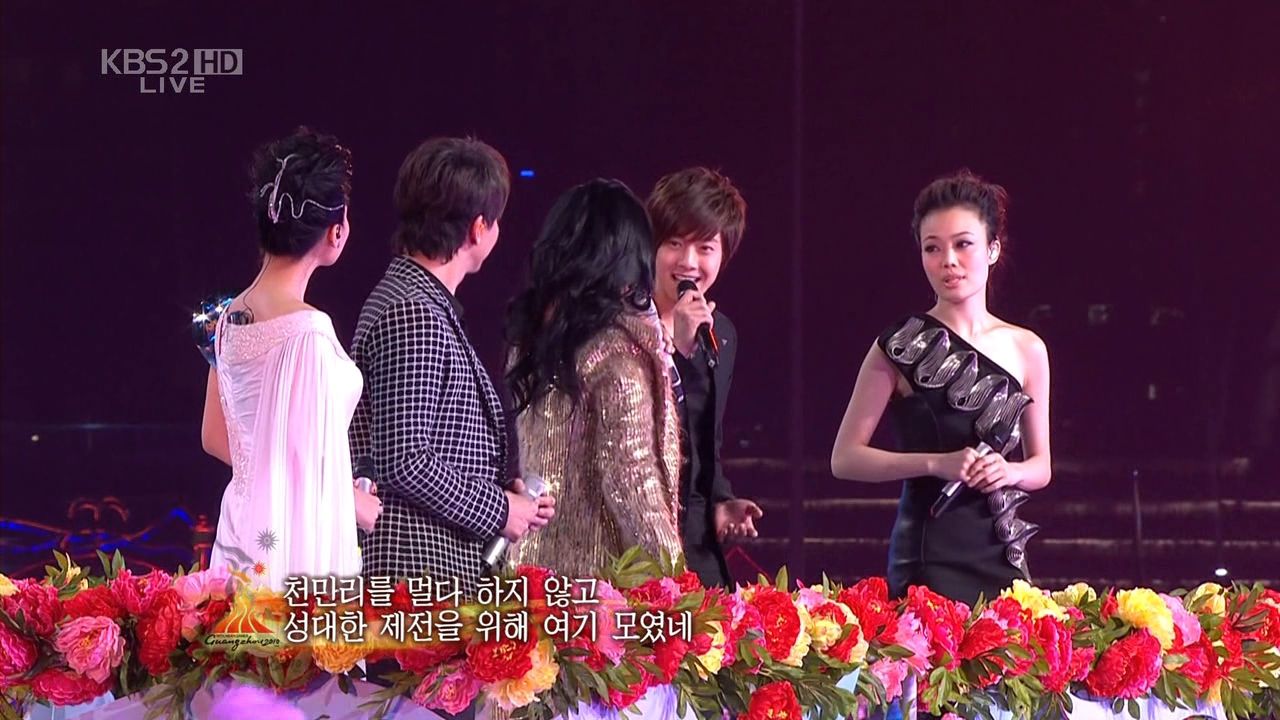 Korean singer and actor Kim Hyun-joong took to the stage of the opening ceremony of the Guangzhou 2010 Asian Games on Friday alongside several international artists.
A press release from his agency KEYEAST announced Monday that Kim sang the theme song "Sunshine Again" for the Guangzhou 2010 Asian Games alongside Chinese singers Wei Wei and Tan Jing, Taiwanese singer David Tao and Hong Kong Cantopop singer Joey Yung.
The singers sang in front of about 10,000 people during the ceremony and the performance was broadcast live to numerous countries worldwide.
The Guangzhou 2010 Asian Games, hosted by the Olympic Council of Asia, is a multi-sports event where athletes from 45 countries in Asia are invited to compete at.
Kim made his debut as the leader of the popular boy band SS501 in 2005. He became a household name in Korea and throughout Asia after his role in the 2009 hit series "Boys Over Flowers."
He recently starred in the MBC drama "Naughty Kiss" alongside actress Jung So-min, which is the Korean small screen adaptation of the Japanese comic "Itazura na Kiss."
Reporter : Lucia Hong luciahong@
Editor : Jessica Kim jesskim@
ⓒ10Asia All rights reserved