Credits to koreaherald.com + Planethyun.blogspot.com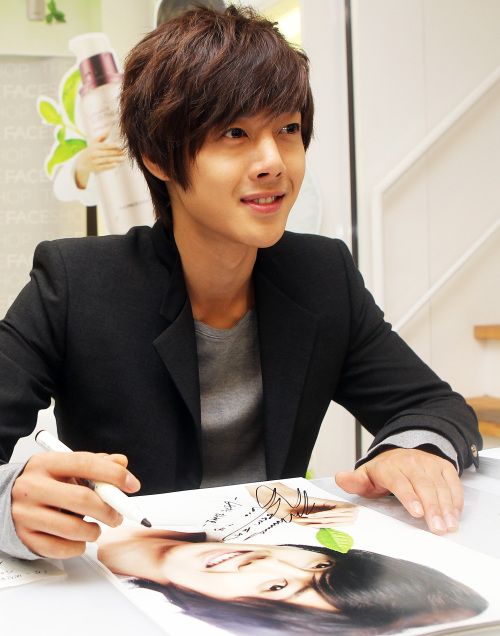 SS501's Kim Hyun-joong has been tapped to sing the anthem for the 16th Asian Games in Guangzhou as a representative of Korea.
Kim was reportedly sent Asian Games organizing committee's official invitation to sing the anthem while shooting an episode of "Playful Kiss," an MBC drama.
Kim will be part of a quartet also including one Taiwanese and two Chinese singers. The quartet will sing the anthem titled "Sunshine Again" during the opening ceremony, which will be seen in 45 countries and performed in front of a live audience of an estimated 100,000 at the Haixinsah Island.
Kim flew to Beijing after wrapping up his shoot to prepare for the performance, which will take place during the opening ceremony. "The organizers are preparing a grand scale opening ceremony and they wanted someone popular and with enough clout to be added to their lineup, so they invited (Kim)," said Park Sung-jin of China's Star Lake Agency. "The performance will begin at the climax of the ceremony with the four singers representing unity among all Asian nations."
The broadcast rights to Kim's MBC series have been sold to 12 countries in Asia, illustrating the 24-year-old's popularity outside of Korea.
Kim is scheduled to depart to Guangzhou on Nov. 11, a day before the opening ceremony.
By Song Woong-ki (kws@heraldm.com)