Credits to news.nate.com + 00lanse@Baidu + (English translation) Only Jun (kimhyungjun.net)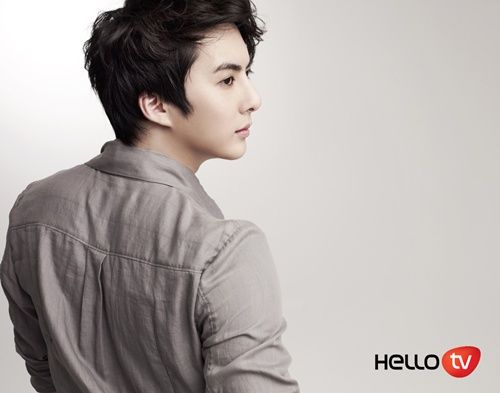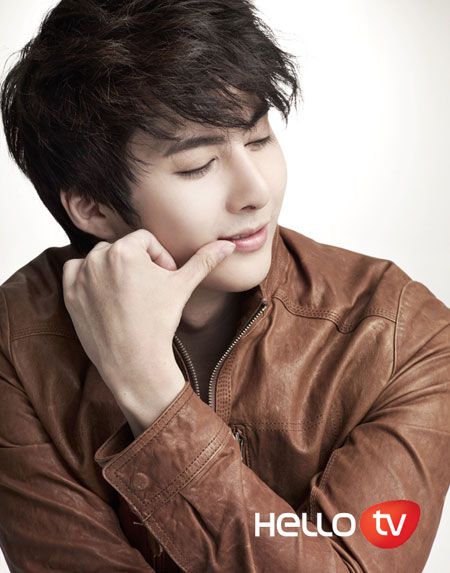 Declaring going into solo activities, Kim Hyung Jun transforms from IDOL into a mature man.
From SS501 youngest member to commencing on solo activities, Kim Hyung Jun recently unveiled a totally different chic and mature masculinity side of him through CJ Premium TV magazine Hello Magazine October's issue.
As opposed to his cheerful image as the group's magnae, Kim Hyung Jun in this pictorial, presented a serious yet chic expressions and poses. Because of his new image, during the photoshoot, Photographer Park Jung Min unreservedly praised that, "Did many photoshoots with Kim Hyung Jun previously, but in this photoshoot, his eye expressions alone already show a very different sense of depth. Used to be the Idol Magnae, but now he carries himself as a man with a charismatic presence."
In an interview conducted together with this photoshoot, Kim Hyung Jun expressed that, "SS501 has absolutely not disbanded." Although each of us has started solo activities to gain experience in our own ways, we are like batters holding baseball bats standing on the home plate, always a team, so hope everyone can keep on cheering for us.
On the other hand, Kim Hyung Jun is now a permanent MC on MBC Every1 "Midnight Idol" The Omnibus drama "Superstar" that was filmed last year will be broadcasted this month, and at the same time he is preparing to film in a new drama.
I don't like the third photo. There could be a better photo taken with this pose. But aigoo, wuri baby is so man... a flawless, handsome young man. Hee, the title made me giggle "scent of a mature man".