Pls credit the sources and all translators/sites when reposting. Do not re-edit or hotlink the graphics.
I saw this photo on a tweet this afternoon and I said "It this what he has been doing all these weeks?" Okay, this boy is way too relaxed, lah. It's nice to know that he is singing not for the money, but sometimes if you have that hunger, you have that needed drive to strive for more success. Kyu, stop dilly-dallying and go back to performing.
Credits to the Uncle's Blog + (English translation) Shirley / liezle.blogspot.com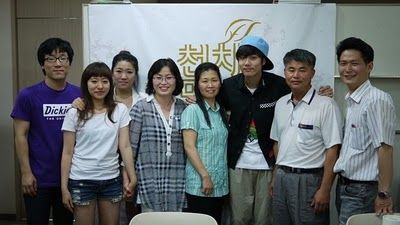 "It's great to always see my nephew smile. As a singer, he is happy not because of money, but because his passion for singing. That's the hope for a singer's life.
For the fans who has always loved my nephew, Thank you. Everybody Dae Bak!!"