Pls credit the sources and all translators/sites when reposting.
Credits to star.mt.co.kr + (English translation) ode@ss501ode.blogspot.com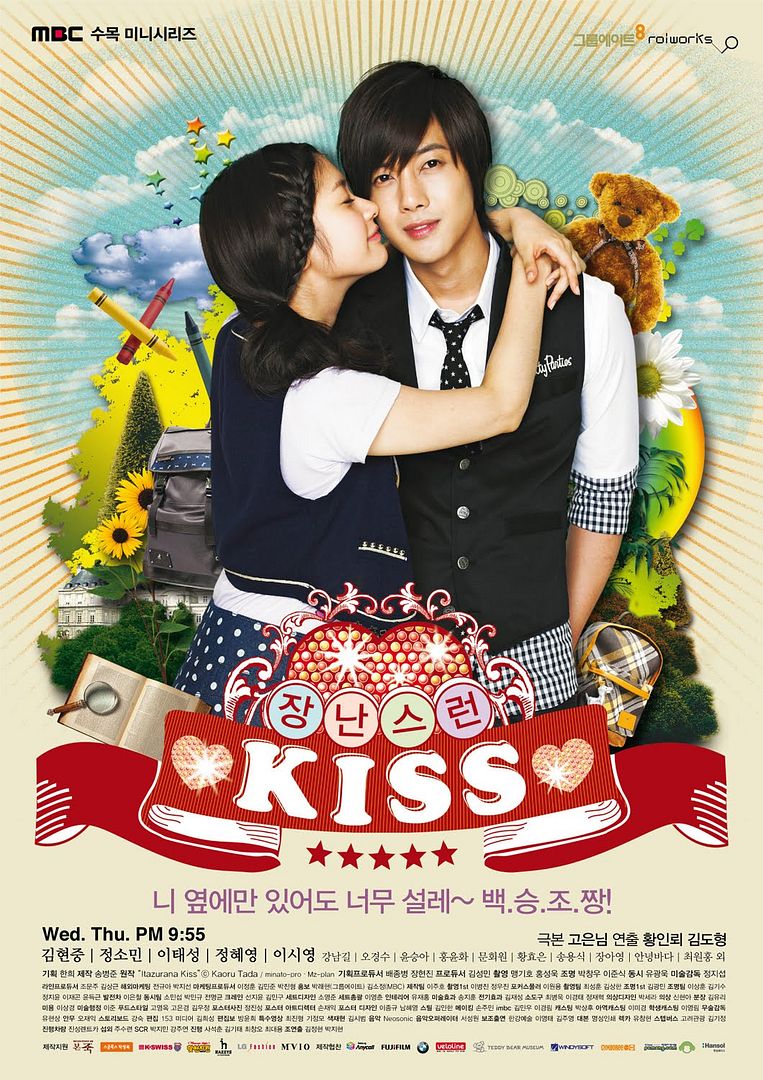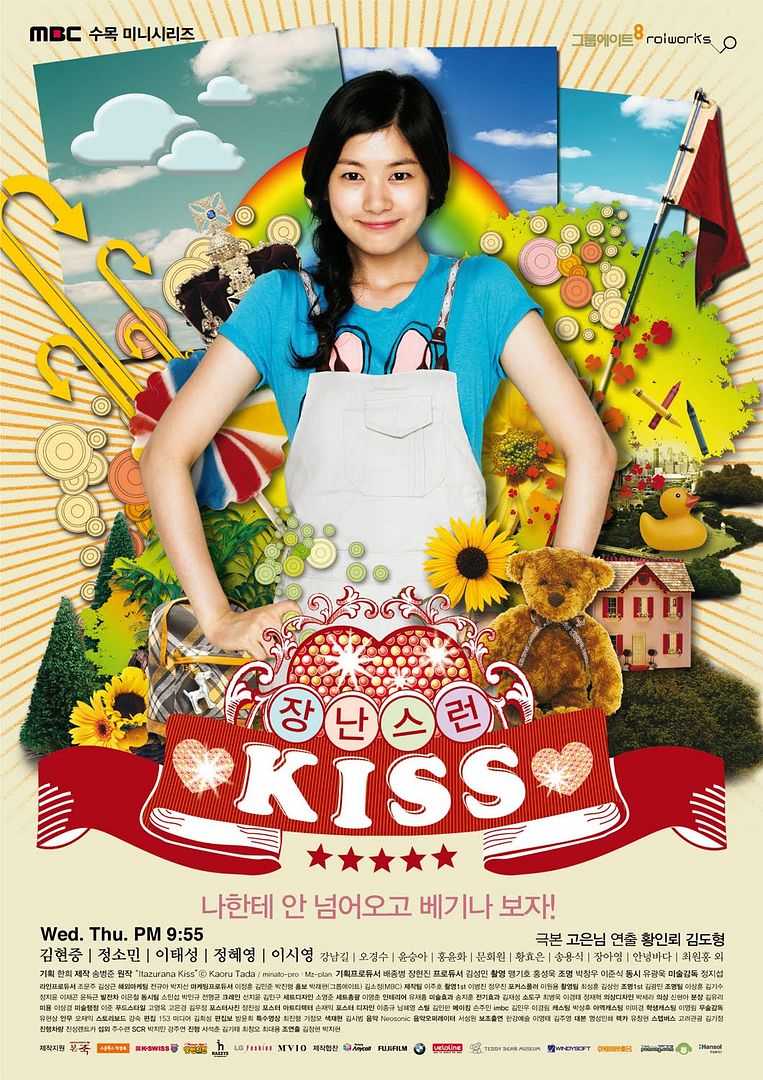 Upcoming new MBC Wed-Thurs drama 'Playful Kiss' to be released on September 1 has revealed their 4 types of fantasy-like posters.
On the 19th, according to a Group Eight personnel, this time's posters display a fantasy-like feeling accompanied with colourful objects thus forming a unique combination with the characters. With this, it brought about larger curiosity to what interesting episodes 'Playful Kiss' will have in store in future.
Group Eight also said, "In order to bring out the strongest charm our K-version Playful Kiss could have, our staff and producers devoted all their heart and time into doing researches between the original manga and J-ver, T-ver; and of course not forgetting hard work for these posters, too".
In addition "You see, because Korea itself, is the main factor why audiences internationally across the world choose to watch K dramas, and exactly because of that, in audiences' point of view, in order for them to regard our works across as really beautiful video pieces, we have decided that utter visual effects goes as the concept core behind the shooting of these posters".
Recently at the poster shooting location, as compared to Kim Hyun Joong who has to remain at his unchanging posture and keeping on with an expressionless face thanks to his tactless character Seung-jo, Jung So Min who portrays character Oh Ha-ni --who is always overflowing with energy-- instead displays her beautiful break-through smile all the while and goes around mixing with people, which is why she earns the liking of surrounding staff.
Despite his fellow cast mates joking here and there on the set, Kim Hyun Joong who has to maintain his cold and indifferent expression all the time exclaimed, "because I'm too close with Seung-jo, I'm now unable to even laugh", thus drawing laughters with his peculiar statement.
When shooting ended, Kim Hyun Joong added, "In Boys over Flowers, I had the F4 whom I could rely on, but now, because I only have Hani (Jung So-min) who doesn't remove itself and sticks onto me like 'super glue', it's such a migraine", "Seung-jo is always Number 1 no matter when and where...For the sake of portraying that Number 1 character, to be honest, if Playful Kiss can achieve really good results, it'll be really lovely...", asking for a favour from the audiences.