Pls credit the sources and all translators/sites when reposting. Do not re-edit or hotlink the graphics.
Credits to www.kimhyunjoong.jp + (English translation) miyo @lovekimhyunjoong.com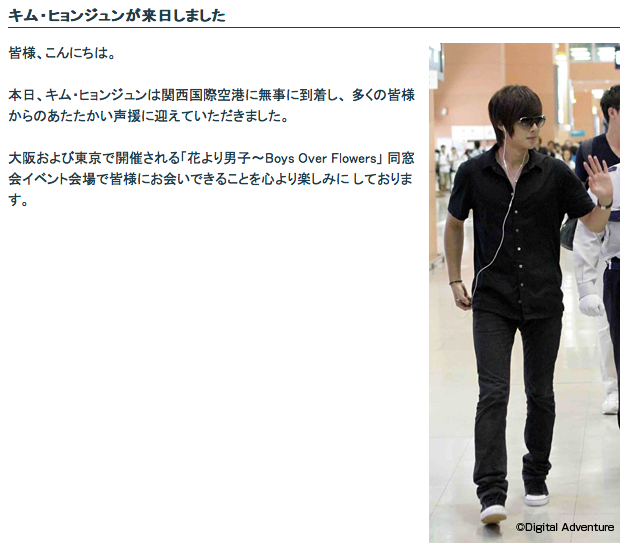 Hello everyone.
Today Kim Hyun Joong has reached Kansai Airport safely, receiving warm cheering from everyone.
We sincerely look forward to see everyone at the 「Boys Over Flowers Alumni」event which will be held at Osaka and Tokyo.